Northern Florence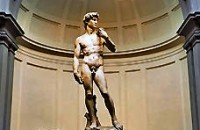 Galleria dell'Academia
Via Ricasoli 60, Florence
Information: +39 055 238 8609
Reservations: +39 055 294 883
Tue-Sun 8:15am-6:50pm
Extended hours in summer
Closed Mon
Closed Jan 1, May 1, Dec 25

The main attraction here is Michelangelo's David. Photos cannot prepare you for the scale and impact of this marvelous statue, or the intensity of its gaze. It is not to be missed.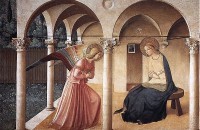 San Marco
Piazza di San Marco 3, Florence
Church:
+39 055 287 628
Daily 7am-12pm, 4-8pm
Museum:
Information: +39 055 238 8608
Reservations: +39 055 294 883
Mon-Fri 8:15am-1:50pm, Sat to 6:50pm, Sun to 7pm
Closed 2nd & 4th Mon and 1st, 3rd & 5th Sun of every month
Closed Jan 1, May 1, Dec 25

This convent's peaceful cloisters and cells feature remarkable frescoes by Fra Angelico.

Piazza di San Lorenzo
This street market caters mostly to tourists, however neighborhood shops have become an integral part of the market and offer some rare finds.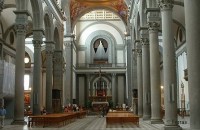 Basilica di San Lorenzo & Cappelle Medici
Piazza di San Lorenzo, Florence
Basilica and Cappelle: Mon-Sat 8:30am-5pm
Old Sacristy: Sept-Jul Mon, Wed, Fri, Sat 10-11:45am; Tue, Thu 4-5:45pm
Library: Mon-Sat 9am-1pm
Closed 1st, 3rd, 5th Mon of every month

San Lorenzo was the parish church of the Medici family, and no expense was spared on its decoration. Treasures include Michelangelo's Biblioteca staircase and his famed sculptures in the Medici Tombs, along with bronze pulpits by Donatello and a richly decorated mausoleum.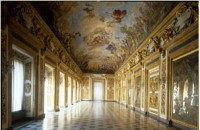 Palazzo Medici-Riccardi
Via Cavour 3, Florence
+39 055 276 0340
Thu-Tue 9am-7pm
Closed Wed
Closed May 1, Dec 25

An imposing palace that was home to the Medici for 100 years. View Gozzoli's captivating Journey of the Magi fresco cycle in the small chapel.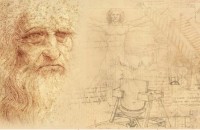 Via dei Servi 66/68r, Florence
+39 055 282 966
info@mostredileonardo.com
E-mail or call for hours

This incomparable museum displays fully functional machines that have been replicated from Leonardo's drawings. The interactive exhibits will captivate children as well as adults.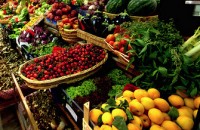 Mercato Central
Via dell'Ariento 10-14, Florence
Mon-Sat 7am-2pm
Underground car park open 24/7

Florence's best and busiest food market sells meat, fish, cheese, fruit, vegetables, flowers and typical Tuscan food for takeaway.
topRestaurants
Il Vegetariano
Via delle Ruote, 30/r, Florence
Tel: +39 055 47 5030
Very friendly and informal atmosphere. Summer seating in courtyard.
topShopping

Piazza S. Lorenzo, 12/r
50123 Firenze (FI), Italy
+39 055 2396389

Rich brocades and beautiful Renaissance upholstery fabrics.
topSuggested Itinerary
Shop at Mercato Central for your picnic lunch. Drive to Galleria dell'Academia to view Michaelangelo's David.
Visit San Lorenzo or San Marco
Copyright 2013 MyLittleSwans, LLC. All rights reserved. My Little Swans, the logo and Share a world of experience are registered Trademarks of MyLittleSwans, LLC. Use of this site constitutes acceptance of our Terms of Use and Privacy Policy.