Villa Borghese
Villa Borghese is a four-square-mile meandering park in the center of Rome with a lake, aviary, zoo, and carousel. Rowboats or bikes are available to rent. It's open sunrise to sunset. Sunday is our favorite day to visit as many other sights are closed on Sundays.
Piazzale del Museo Borghese 5, Rome
Information:+39 (06) 32810
Reservatons: +39 (06) 32810
On-line reservations
Tues-Sun 9am-7pm
Closed Mon
Closed Dec 25, Jan 1
Booking ahead is essential.

Built for a pleasure-loving cardinal, this palace holds a collection of exquisite Bernini sculptures as well as paintings by Caravaggio and Titian.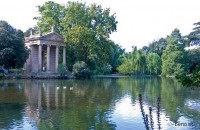 Giardino di Lago
Lovely garden at the center of the park with man made lake and Ionic Temple. You can rent a boat and paddle around the lake.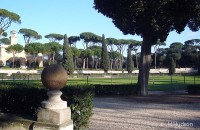 Piazza di Siena
Horse-loving kids will enjoy the prestigious International Horse Show, held each May.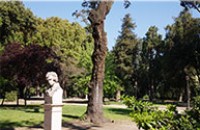 Pincio
Daily 10am-Sunset
At the southwest corner of Villa Borghese, the Pincio gardens offer a spectacular view of the Piazza del Popolo as well as bike rentals, pony rides, a carousel and other fun activities for kids.

Bici Pincio
Bike Rental
Viale di Villa Medici
Viale della Pineta
+39 (06) 6784374

Standard bikes, kid's bikes, tandem bikes, 3-6 person pedal carts. Great exercise!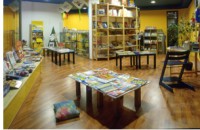 Via Flaminia 82
+39 (06) 3613 776
Admissions in two-hour shifts
Tues-Fri 9:30am, 11:30am, 3pm, 5pm
Weekends 10:00am, 12pm, 3pm, 5pm (reservations essential)

Adjacent to Villa Borghese, this museum devoted to kids has two levels of open space filled with hands-on activities, exhibits and games geared for children aged 3-12.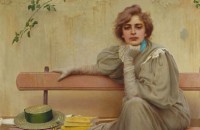 Viale delle Belle Arti 131, Rome
+39 (06) 322981
Tue-Sun 8:30am-7:30pm
Closed Jan 1, May 1, Dec 25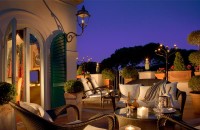 Via di Posta Pinciana 14, Rome
Tel: +39 (06) 421 689 Fax: +39 (06) 421 68800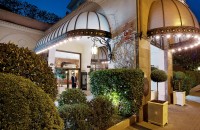 Via Ulisse Aldrovandi 15, Rome
Tel: +39 (06) 322 3993 Fax: +39 (06) 322 1435
Reservations: hotel@aldrovandi.com
topRestaurants

Hotel Splendide Royal, 7th floor
Via di Posta Pinciana 14, Rome
+39 (06) 4216 8838, +39 (06) 4216 8837
Daily 12-3pm, 7:30pm-11pm
Reservations: info@mirabelle.it
Elegant restaurant with more a formal dress code. Reserve a table outside for wonderful views of Rome.

Villa Borghese
Piazza Bucarest, Rome
+39 (06) 6992 2090
Daily 12:30-3pm, 8-11pm
Closed Sun evening, all day Mon
Reservations: info@casinavaladier.it
Positioned on the highest part of the Pincio in Villa Borghese, the Casina Valadier enjoys spectacular views of Rome

Via Vittorio Veneto 150, Rome
+39 (06) 484 643, +39 (06) 474 2103
Bar 11am-2am; restaurant 12:30-3pm, 7:30pm-1am; outside café 12pm-12am
Closed Sun
Closed for a week in mid-Aug
Reservations: info@harrysbar.it
Order the peach Belinis!
topSuggested Itinerary
Borghese Gallery and Museum
Enjoy Borghese gardens and lake, followed by activities in the Pincio gardens, or go back to the pool at the Hotel de Russie to re-energize.
Need to change for a more formal dinner at Mirabelle's. Reserve a table outside and enjoy marvelous meal with a view.
Copyright 2013 MyLittleSwans, LLC. All rights reserved. My Little Swans, the logo and Share a world of experience are registered Trademarks of MyLittleSwans, LLC. Use of this site constitutes acceptance of our Terms of Use and Privacy Policy.