The Lagoon Islands
The islands of the Venetian lagoons make a welcome change from the crowded city. I recommend taking a relaxing private boat tour of the three islands, but you can split your visits into several day trips if you prefer. Murano can be reached in a matter of minutes - Burano and Torcello are further out, but worth the ride.
Murano has been a glassmaking center since 1291. Glassblowing demonstrations are the main attraction here, along with the beautiful glass items for sale. Keep in mind, most furnaces are closed Saturday and Sunday.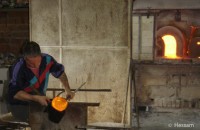 Museo del Vetro (Glass Museum)
Fondamenta Guistinian 8, Murano, Venice
+39 041 739 586
Apr-Oct Thu-Tue 10am-5pm; Nov-Mar Thu-Tue 10am-4pm

This is Italy's only glass museum, with a splendid collection of antique objects, some dating from Roman times.
Brightly painted houses line the waterways of Burano. Lacemaking is the main industry here, and the main street features a number of stalls selling lace and linens.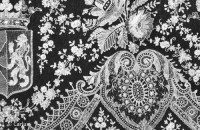 Museo del Merletto (Lace Museum)
Piazza Galuppi 187, Burano, Venice
+39 041 730 034
Apr-Oct Wed-Mon 10am-5pm; Nov-Mar 10am-4pm

Fine antique lace is on display here; at the school next door, visitors can watch Buranese lacemakers at work.
topTorcello
The most ancient settlement in Venice, dating to 5th century, Torcello was once a thriving colony. The basilica, founded in 639, stands as a reminder of former glories.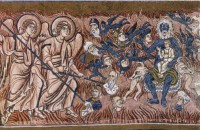 Basilica di Santa Maria Assunta
+39 041 521 2362
Mar-Oct 10:30am-6pm daily; Nov-Mar 10am-6pm daily
Visitors to this Byzantine cathedral are rewarded with superb mosaics and a fantastic view from the bell tower.
Piazza S. Fosca 29, Torcello, Venice
+39 041 730 150
Closed Tue
Closed Jan
Reservations needed
Reservations: booking@locandacipriani.com
Next to Basilica di Santa Maria Assunta
Copyright 2013 MyLittleSwans, LLC. All rights reserved. My Little Swans, the logo and Share a world of experience are registered Trademarks of MyLittleSwans, LLC. Use of this site constitutes acceptance of our Terms of Use and Privacy Policy.