Our Founder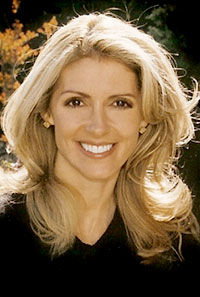 Katrina A. Garnett
My Little Swans
Founder, President and CEO
Katrina is a successful serial Silicon Valley entrepreneur and start-up investor. My Little Swans (MLS) is the first internet social network dedicated to high-end family travel and lifestyle. The site is comprised of like-minded travelers who want to share their experiences and memories and plan for future trips around the world. Katrina founded MyLittleSwans.com in October 2007 and has invested more than $2,250,000 of her own personal capital in the creation of this business. She and her team spent 2008 building the site, and writing and uploading her content and photos, while 2009 was focused on offering limited memberships to the site so MLS could gain live user feedback. The site opened to the public April 7, 2010.
As an Internet model, MLS offers members a self-service approach so they can efficiently research and access the best on-the-ground tour and resort companies directly, and then travel with their own personal trip itineraries. MLS is a disruptive technology in that it literally saves money for MLS members by cutting out the middleman. The site reflects over 17 years of Garnett family trips and includes 44 detailed destinations along with thousands of inspirational "real life" photos and maps to help bring these trips to life. These are real, personal and vetted experiences, so members can fully trust the destination content and travel partner recommendations. Members enjoy the privileges of various tools and special access and promotions within the MLS community, and the My Trips feature allows members to publish their itineraries and other travel details to their iPhone or iPad.
Prior to MLS, Katrina was the Founder, Chairman and President/CEO of CrossWorlds Software Inc. from its inception in 1996 to a successful public offering on Nasdaq (CWLD) in 2000 and acquisition by IBM in 2001. Her pioneering CrossWorld's vision led to the establishment of a new software industry segment around the concept of Enterprise Application Integration (EAI) and in the process she built up a global public company that had annual revenues of over $100M and 450 employees.
Garnett raised over $80M in startup funding for CrossWorlds from leading technology giants such as Intel, SAP, Compaq, Ernst & Young, JD Edwards and Manugistics as well as key financial investors such as Michael Dell, Dave Duffield, Soros Technology Partners, Deutsche Bank and Amerindo. As a software industry luminary, Garnett was featured twice on the cover of Forbes magazine, selected by Fortune magazine as CEO of one of their 25 top startup technology companies in 1997 and regularly interviewed by leading TV shows such as CNBC and CNN.
Prior to founding CrossWorlds, Garnett served as Vice President and GM of Sybase's $150M Distributed, Objects and Connectivity Division (1990-1996), where she managed a 300-person software development team. In this capacity she was responsible for the Company's next generation Object Database, Replication Server for global trading systems, and Messaging Middleware. Other products developed by her group included Sybase's Massively Parallel Processing offering for high-end decision support systems. Prior to Sybase, Mrs. Garnett worked at Oracle 1986-1990 (when it grew from $75M to over $1B in sales), where she served in technical management positions.
Garnett is active in investments and board seats in early stage technology companies through Garnett Ventures. Her prior early seed and startup investments include Siebel Software (that later went public and was acquired by Oracle), Salesforce.com (NYSE public company, trades as CRM), and Tapulous, creator of the #1 music iPhone app (Tap Tap Revenge), which was sold to Disney Entertainment on July 1, 2010. Current Internet and mobile investments are Adchemy, Mellmo/Roambi, SOL Republic and Bislr. She holds numerous software patents including, Inventor of Patent No. 5,913, 061 for 'Modular Application Collaboration' and Patent No. 6,094,688 for 'Modular Application Collaboration Including Filtering at the Source and Proxy Execution of Compensating Transactions to Conserve Server Resources'. She has a B.S. degree from the State University of New York, Masters in Marketing from Webster University in Switzerland, and participated in Standford's Graduate School of Business Entrepreneurship program.
Born in Australia and educated in American and European schools, Katrina has always believed global experiences should be part of children's development and has been planning world adventures with her family from the time her firstborn was less than a year old. Now with three children of varying ages, Katrina researches and coordinates at least four unique family trips each year to coincide with school vacations. She currently lives in Northern California with her husband Terence and their children. When not traveling or planning the next family trip, her favorite hobbies are competitive Hunter/Jumper horseback riding, clay shooting, photography, fine art and fashion.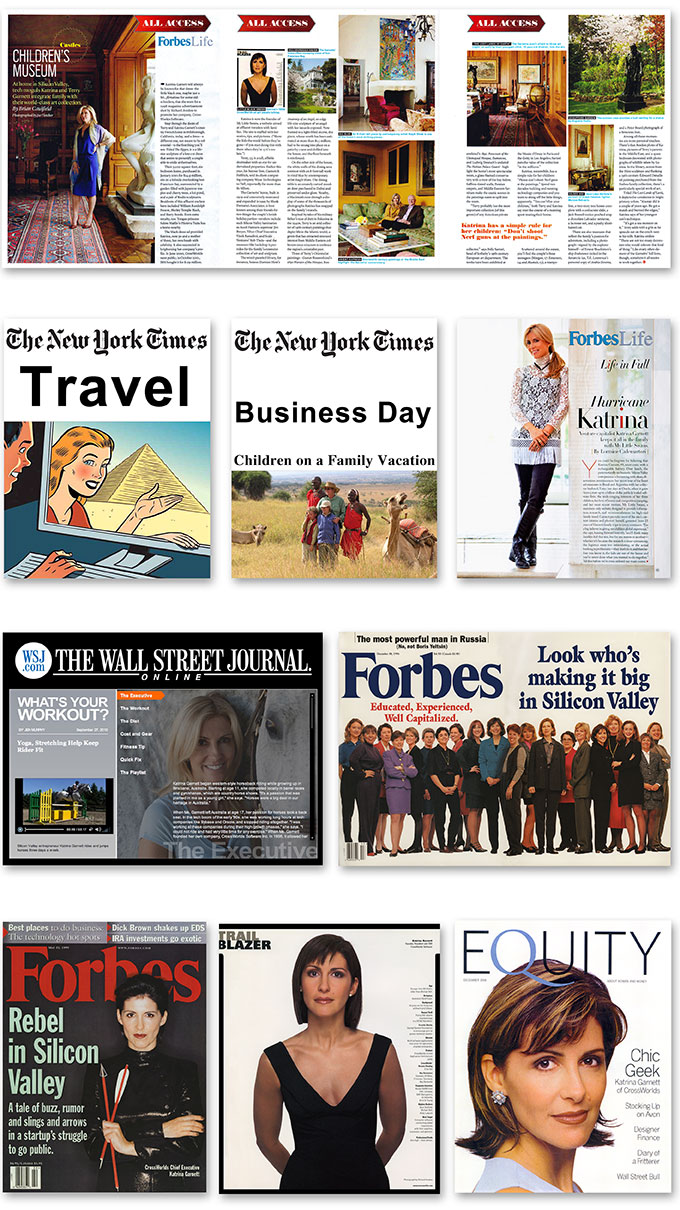 Copyright 2013 MyLittleSwans, LLC. All rights reserved. My Little Swans, the logo and Share a world of experience are registered Trademarks of MyLittleSwans, LLC. Use of this site constitutes acceptance of our Terms of Use and Privacy Policy.