Fall and Winter Ideas
If you're still thinking about where to go for your fall and winter holidays, here are some suggestions that might help you decide.
If You Love Contemporary Art…
Discover up-and-coming talent and see the latest works by stars of the art world at one of fall's exciting Biennales and art fairs. There's the famous Venice Biennale, which I attended in August (it goes on until Nov 27), along with the Istanbul Biennial (Sep 17-Nov 13), the Frieze Art Fair in London (Oct 13-16), the International Contemporary Art Fair in Paris (Oct 20-23), the Moscow Biennale (Sep 22-Oct 30), Art Basel Miami Beach (Dec 1-4), and the Florence Bienniale (Dec 3-11).
If You Love Fashion…
Head to Fashion Week in New York (Sep 8-15), Milan (Sep 21-27) or Paris (Sep 27-Oct 5) to see what the top designers have in store.
If You're a Wine Enthusiast…
Fall means harvest festivals—some of the best known are in Paris, Nîmes, and Beaune (France), Neuchâtel (Switzerland), Logroño (Spain) and Cape Town (South Africa). If you want to avoid crowds, this is a great season for touring the wine regions of Tuscany, Bordeaux or Provence. In and around Vienna, fall is the time to stop in at a Heurigen, or traditional wine tavern, to try Sturm, a half-fermented young wine.
If You're Into Photography…
Take advantage of the fall colors in New York, Vermont, Aspen, or Japan. Capture the stunning landscapes of Zion, Arches, Bryce Canyon and the Grand Canyon, now that the heat and crowds of summer have diminished. Or hone your craft under the guidance of a professional photographer on a photo tour in scenic Myanmar.
If You've Always Wanted to be a Cowboy (or Cowgirl)…
Head to Montana and join an honest-to-goodness cattle drive, followed by an authentic chuck wagon feast. Or if you're feeling more gaucho than cowboy, spend a few days riding the pampas of Argentina, and a few nights at a traditional estancia.
If You'd Like to Escape the Winter Cold…
There are dozens of tropical island paradises calling your name, from the Seychelles to the South Pacific. Or charter a yacht and sail the Caribbean Sea—it's a new experience each day, full of simple pleasures.
If You Want to Get in the Christmas Spirit…
Switzerland, Germany and Austria are famous for their traditional Christmas markets. Enjoy festive decorations, seasonal treats, and spiced wine as you go from booth to booth browsing the exquisite crafts—Lucerne, Bern, Montreux, Vienna, and Berlin all have wonderful markets. London and Paris put on quite a display with their holiday lights and decorations, and of course, there's Rockefeller Center in Manhattan, with its iconic tree and skating rink.
If You're Thinking Snow…
The ski villages of the Swiss Alps offer lots of charm, fantastic scenery, skiing and snowboarding for all levels, and fun winter festivals like the World Snow Festival in Grindelwald, the polo-on-snow tournaments in Val d'Isere, Megève, Courchevel and St. Moritz, and the International Dog Sled Festival in Saignelégier (all take place in January). Closer to home, Aspen is one of our favorite ski destinations—we love the food and shopping too.
If You Want an Unforgettable Family Holiday…
Rent a private home or estate, where you can relax, play games, make enormous feasts, enjoy your own family traditions, and explore the area at leisure. We usually head to the Southern Hemisphere for our winter break, but our partners can find you an exclusive property just about anywhere.
If You're Looking for Something Wild…
Head to Tanzania and Kenya Sep-Oct to witness the unforgettable spectacle of thousands of wildebeest and zebras making their annual migration. Botswana's Okavango Delta is equally amazing in the dry season (Jun-Nov), when the animals gather around watering holes, and the green season (Dec-May), when everything is lush and the baby animals are born.
A Taste of India Event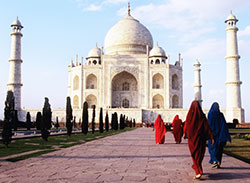 On Monday October 10th and Tuesday October 11 from 10am-4pm, My Little Swans is hosting an event that includes a trunk show featuring Jaisalmer Fine Indian Jewelry; photos spanning 30 years of travels across the subcontinent, along with a preview of our exclusive Ladies' Tour of India by &Beyond India; and high tea.
If you live or are traveling to the San Francisco Bay Area and would like to come to A Taste of India, please contact us at events@mylittleswans.com or call us at 877-657-9267 (877-MLSWANS)
New Partners
Jaisalmer Fine Indian Jewelry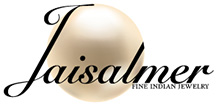 One of the many pleasures of travel, is finding unique products that you enjoy and want to share. Jaisalmer jewelry line is handcrafted in India, using ancient techniques to create both traditional and avante garde designs. The results are covetable, one-of-a-kind pieces that range in style from fashionable everyday wear to jewels for the most special occasion.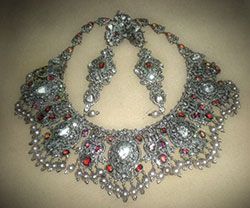 Emerald Custom Tours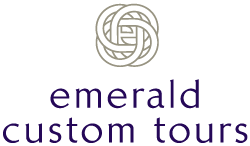 Our newest partner, Emerald Custom Tours, is based in Dublin, Ireland, and offers extraordinary private tours of Ireland and Scotland for groups, individuals and families. What is most unique about the company is that they operate their own fleet of luxury vehicles, and all of their drivers are also approved National Guides.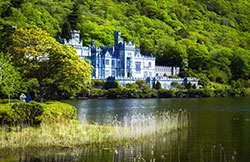 In the News
We'd like to share ours good news. Ana Maria Pickens, our MLS Travel Advisor, has been listed (second year in a row) in Travel & Leisure's A-List of Travel Agents. Sandra Hahamian, our MLS Wellness Ambassador, has been featured in Fitness, Self and Seventeen, and has released a 30-min downloadable exercise program and iPhone app (great for folks on the go, and on the road). And Katrina Garnett, our founder, has been featured in The New York Times Travel, Departures, Travel & Leisure and the Inside Source. To view articles, go to our press page on MLS.
Warm Regards,
Katrina Garnett