Spring and Summer Ideas
If you're still thinking about where to go for your spring and summer holidays, here are some suggestions that might help you decide.
If You Want to Make the Most of the Midnight Sun…
Head north to Alaska, where the long days give you ample time to spot bears and moose, go glacier cruising and fly fishing, and enjoy the glorious scenery. Take a luxurious cruise through the Baltic Sea, stopping for tours of Copenhagen, Stockholm and Helsinki. Or see St. Petersburg at its most festive and romantic during the May-July White Nights Festival—two months of opera, ballet and symphony performances.
If You Love Nature…
Go to Africa, and be enthralled by the big cats and thundering herds. Go Down Under, and check out kangas in Australia's Outback, koalas in Northern Queensland, and amazing bird life in Kakadu National Park. Or go hiking with mountain goats and kayaking with orcas on the pristine British Columbia coast.
If You Want a Little Beach Time…
The Great Barrier Reef has a tropical paradise just for you, with white, sandy beaches and the best diving and snorkeling in the world (especially Jun-Aug, when visibility is at its best). The Seychelles and Maldives, surrounded by the turquoise waters of the Indian Ocean, are as unspoiled as they come. Croatia's long, spectacular Adriatic coast features 1185 islands and islets and the clearest water in the Mediterranean. And no one does beach culture better than Brazil—Rio and the Costa Verde have their nicest weather May-Aug.
If You Want Quality Family Time…
Rent a private home or estate, where you can relax, play games, make enormous feasts, explore the area at leisure, and truly bond. Our partners can find you an exclusive property just about anywhere. Or charter a yacht and sail the Greek or Croatian Islands, Caribbean Sea or Turkish coast—it's a new experience each day, full of simple pleasures and miles from the usual distractions.
If You're Angling for a Fishing Holiday…
Take a Heli-Fishing adventure to the remote rivers and lakes of British Columbia. If the salmon and trout aren't biting, just head to the next spot. Or cast your fly in a stunningly beautiful, straight-out-of-the-movies Montana river.
If You Love Exotic Cultures…
Head to China, and have your Western worldview forever altered. The landscapes, history and architecture of Beijing, Guilin, Xi'an and Shanghai will fascinate everyone in your family. Or explore mysterious, unspoiled Myanmar, which has only recently opened itself to the world. Come in April for the popular Thingyan water festival, celebrating Myanmar New Year, then continue on to experience the country's lavish pagodas and remote hill tribes. Japan's magnificent temples, shrines and gardens are especially breathtaking in spring, when the cherry blossoms are in bloom. This is also the time to visit Morocco, where you can browse the souks, marvel at opulent palaces, and go sand boarding on the dunes.
New Destination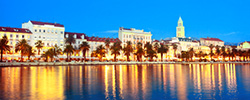 Our newest featured destination, Croatia, is best known for its multitude of sun-drenched islands and the gorgeous medieval town of Dubrovnik. But this horseshoe-shaped country on the Adriatic has much more to offer, from Zagreb's museums and cultural events, to the gastronomic joys of agrarian Istria, to the seemingly endless waterfalls and shimmering pools of Plitvice Lakes National Park. Flavored with influences from Hungary, Austria, Venice and ancient Rome, Croatia strikes a balance between Western and Eastern Europe while remaining a destination unlike anywhere else.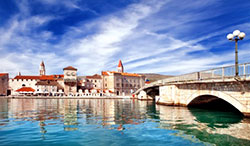 New Partners
When selecting our travel partners, we look for ones who provide a high level of customization and personal attention. Our newest partners are prime examples.
ROAM Adventures

ROAM Adventures provides one-of-a-kind rafting, sea kayaking, trekking and multi-sport adventures throughout the globe. They offer specialty trips with themes such as wine, cuisine or music, and adventures to suit every type of traveler, from all-women trips to family programs. They also operate a handful of remote but luxurious wilderness lodges in wonderfully unspoiled locations.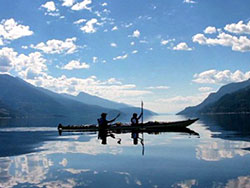 Greatness

Greatness designs custom-tailored experiences that offer a unique, privileged perspective on Spain's cultural heritage. With exclusive access to private residences and art collections, and partnerships with art, music and history experts, they present the richness and beauty of Spain in ways no one else can.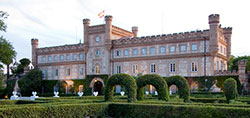 Photo Contest
Our previous photo contests have been so successful, we're holding another one! Send in your submissions starting now up until May 31, 2012. Each month, we'll select the best and most compelling images and post them on our photo contest page. In early June, the grand prize winner's name will be drawn from the monthly winners. Once again, the prize is either an iPad or a G12 camera (winner's choice). If you have an amazing image to share, please send it in. To see the winning photos from 2011, please visit the Photo Contest page on My Little Swans.
Warm Regards,
Katrina Garnett