Planning Ahead for Fall and Winter
In a perfect world, all of us would map out our whole year of travel in advance. Maybe some of you have, but if you are still wondering where to go for your fall and winter holidays this year, don't despair—MLS is here to help.
Fall may not be the ideal time for a family vacation, since most kids will have just gone back to school, but it's a great time for a trip with your spouse or a group of friends. The autumn months mean gorgeous weather in Argentina, Peru, Japan, China, Morocco, Jordan, and most of Europe (along with fewer crowds), while November is the start of the dry season in Southeast Asia. How about a cycling tour through the scenic highlands and coastlines of Vietnam? Or a trip to Tanzania to see the Great Migration of wildebeest and zebras? Maybe you'd like to visit the wineries of Bordeaux or the Rioja during harvest season, or check out the fall colors in Aspen or Kyoto. The past two autumns, Terry and I have gone away together for a dose of art and culture—in 2009, it was Paris for Fashion Week and Venice for the Biennale. Last fall, we took an art tour of South America, including the São Paolo Biennial. This year's fall art trip will be to Paris and Brussels.
The long Thanksgiving weekend is a good opportunity for a family holiday. Why not head to New York, London or San Francisco for a festive weekend of shopping, dining and theater, or jet down to Buenos Aires for the Argentine Open Polo Championship?
Winter break is another chance to take a big trip together as a family—having a two—or three-week window gives you the time to travel long distances, and really explore the destination once you're there. We always go away for winter break, usually somewhere in the Southern Hemisphere, to take advantage of the reverse seasons. These holiday trips are the best presents we've ever given each other, because they're such an incredible way to bond. And our kids don't mind being away at Christmastime, because we have an early celebration at home, with all our family customs and traditions, and then we have another celebration—complete with a tree, presents, and carols—at our destination. In recent years we've headed south to Australia, Argentina, Tanzania, Botswana, and South Africa —you might also consider New Zealand, Bali, or Fiji. One Christmas we went east instead, to China —going off-season meant we avoided the humidity and crowds. Indochina and India are other good options in Asia during winter. If you want to stay closer to home, consider having an old-fashioned Christmas on a luxurious ranch in Montana, or renting a villa or chartering a boat in the Caribbean.
Whatever you decide, now is the time to start making those plans. Thanksgiving and winter break are especially popular travel times, so you need to act soon if you want to secure the best flights and accommodations. Browse My Little Swans for ideas and itineraries, then get in touch with our Travel Advisor or contact our partners directly. We'll help make this your most memorable fall and winter yet.
New Partner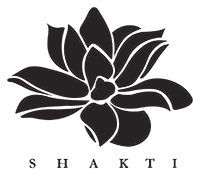 Authentic travel is about getting off the beaten track, and our newest partner, Shakti, was founded on that concept. They are the only operator to provide bespoke journeys in the remote regions of the Indian Himalaya. With destinations across the far northeastern areas of the country and into Tibet, Shakti offers village walks, treks, and rafting trips that let you fully experience the tranquility and spectacular scenery of these untouched landscapes. Staying in traditional village houses or tented camps, exploring the countryside with your private guide, and having genuine encounters with the local people, you'll gain a true understanding of India's living cultures. All your comforts are thoughtfully catered to, so you are free to immerse yourself in the adventure. If you want a little more luxury, Shakti has an exclusive one-of-a-kind mountain retreat, 360° Leti, where you can reflect and rejuvenate while gazing at mind-blowing views and enjoying gourmet cuisine.
Photo Contest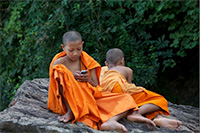 We are holding a second photo contest this year, so if you have an amazing image to share, send it in from now up until November 30, 2011—we'll be holding our next drawing in early December. This time, the winner of the drawing will have a choice of prizes— an Apple iPad or a G12 camera! To see the selected photos from earlier this year, please visit the Photo Contest page on My Little Swans.
Warm Regards,
Katrina Garnett