Holiday Celebrations Around the World
For the past dozen years or so, my family has had its own holiday tradition—we celebrate at home a week or two early with a tree, gifts, and my famous boiled plum pudding, and then we take a trip, usually abroad. I think the winter holiday is a fantastic time for family travel—as one of the longest breaks of the school year, it allows time to really get away, explore new cultures and see how they celebrate their holidays. We always arrange for a tree and presents at our destination, but we enjoy the local traditions just as much.
In Germany, Austria, and many other European countries, Christmas markets are a major part of the holiday season, and often worth a trip just in themselves. Some of the largest and most famous markets are in Berlin, Vienna, Munich, Prague and Copenhagen. Draped with festive lights, these markets feature dozens of stalls where you can buy handmade holiday ornaments and other local arts and crafts, as well as food of all descriptions. In Germany and Vienna, you'll find holiday specialties like Glühwein (a hot spiced wine), Speklulatius (traditional spice cookies), and Lebkuchen (similar to gingerbread). In Prague, try trdelník (a hot, sugar-coated pastry); in Copenhagen, the thing to eat is aebleskivers (round, puffy pancakes) with a glass of Gløgg (mulled red wine).
Many cities are known for their lavish displays of holiday lights and decorations. New York City goes all out, of course, with its ice skating rink and massive tree in Rockefeller Center, but smaller cities also get into the spirit. We were in Queretaro, Mexico, one holiday season—it's a charming town in Central Mexico with direct flights to San Francisco. The town square has amazing scenes depicting the whole Christmas story—very intimate and moving.
Paris, the "City of Lights," dresses up for Christmas in style, from the brightly illuminated trees along the Champs Elysees to the festive window displays at the Printemps and Galleries Lafayette department stores. In London, the iconic façade of Harrods is outlined in lights, decorations are strung across Regent, Oxford, Bond and Marylebone High Streets, and a winter wonderland appears in Hyde Park. In Florence, the streets fanning out from the Duomo are each decorated in their own theme: icicles, archways, shooting stars—it's dazzling and seems to go on forever. You'll also see "burglar Santas" everywhere—Santa mannequins on rope ladders, ready to climb into windows.
Western-style Christmas celebrations have gained popularity in other parts of the world as well. In many parts of Asia, for example, Christmas is embraced with great enthusiasm, despite the fact that most of the population is non-Christian. When in Shanghai one Christmas, we were surprised to see a variety of big holiday markets, some with elaborate Bavarian themes and others showcasing local designers. Shanghai loves lights any time of year, but their Christmas decorations are something to see, with huge lighted trees and other displays all over the city.
Then, of course, there's New Year's Eve. Around the world, this holiday is celebrated with magnificent fireworks displays, and since we're usually still abroad for New Year's, we've gotten to enjoy some of the best. Sydney's extravaganza over the harbor is said to be the largest and most spectacular in the world, and I might have to agree—but the fireworks shows we saw in Buenos Aires and Hong Kong were very impressive, too. Many cities also hold New Year's galas, like the Tsar's Ball in St. Petersburg that takes place in Catherine Palace, or Le Grand Bal at the Hofburg, which kicks off Vienna's ball season. Galas are popular in Buenos Aires as well, but we noticed one major difference: kids are encouraged to join in, attending the meals and taking part in the dancing—and at midnight, all the generations come together for the countdown. I can't think of a better way to start the New Year off right.
This year, we are spending Christmas in Aspen, surrounded by snow-dusted mountains. We'll enjoy cozy fondue dinners, hot cocoa around the fire, and maybe a sleigh ride. Just thinking about it puts me in the holiday spirit.
What are some of the interesting holiday traditions you've noticed during your travels? We'd love to hear about them! travelogs@mylittleswans.com
New Partners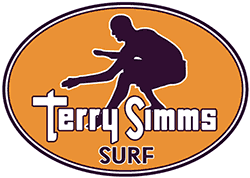 If you have a tween or teenager, most likely he or she is crazy about board sports—snowboarding, skateboarding, wakeboarding and surfing. My kids are enthusiasts themselves, especially since our surfing lessons in Biarritz. So MLS is very happy to introduce our newest partner, Terry Simms Surf. Born and raised in San Diego, Terry has over 35 years of experience as a surfing teacher, and was a professional surfer for 25 years. He offers personal coaching for individuals and small groups (6 people maximum) as well as custom surfing trips all over the world. He's always on the lookout for the best waves and the most amazing new surfing destinations. Whether you're a beginner or a 20-year veteran, he'll provide a five-star surfing experience that you'll always remember.
Photo Contest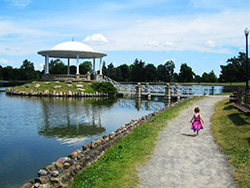 Congratulations to Brenda Austin, winner of the Apple iPad drawing! We want to thank all the incredible photographers who shared their images with us. Our contests have been so successful that we've decided to hold them twice a year. We're now accepting submissions for the first 2013 contest. Send in your photos starting now up until May 31, 2013—we'll be holding our next drawing in early June. As in previous contests, the prizewinner's name will be drawn from the monthly winners. However, this time the winner will have a choice of prizes—an Apple iPad or a BlackBerry Playbook! To see all our winning photos, please visit the Photo Contest page on My Little Swans. Happy shooting!
Warm Regards,
Katrina Garnett