Health and Fitness
Bardesonno, CA
With the constant influx of information and noise that can overtake our bodies each day, we need a break from this assault to our senses. Enter Bardessono: where the pure essence of tranquility awaits you.

My visit to Bardessono was related to a girl's getaway for a friend who recently had surgery for a broken ankle. Needless to say between getting used to a wheelchair and her cast, she was a bit nervous about our adventure. We also brought our two 16-year-old daughters who were excited about a few days of pool time and spa treatments. The staff at Bardessono somehow knew the exact moment we were to arrive and had anticipated everyone's needs. Greeted, as we were old family friends, we were whisked away to our very spacious room, which easily accommodated the four of us. My first thought was "what a great place to bring an extended family, even Grandma." No stairs to worry about and an easy flow throughout the hotel. With every small and big request I made to aid my newly disabled friend, we found the friendliest and most accommodating staff any of us had ever encountered.

A lot has been written about the platinum LEED architecture of Bardessono. Indeed, the hotel is the most environmentally friendly I have ever stayed. I would be remiss though if I did not focus on how everything at Bardessono works in harmony. From the design and layout to the landscaping and lighting, there is a Zen quality throughout. Even though the famous Bouchon and French Laundry restaurants are within a 1-minute walk from the hotel, you may find you don't want to leave. There is something magical about this place.
We tried numerous spa treatments from massages, to foot detoxification and facials and met under the spacious rooftop pool cabanas each afternoon to compare notes. All the treatments were extraordinary. A therapist with a Feldenchrist background performed my massage and she completely eliminated a nagging pain I had in my hip. My friend's face was positively glowing after her facial. The spa has clearly sourced the top therapists in the area and has chosen delightful organic products to use with the treatments.
The Restaurant at Bardessono draws from local growers, farmers' markets and the restaurant's own on- and off-site culinary gardens. There are so many delights that await diners be it breakfast, lunch or dinner. The house-made ketchup and jams charmed us and we were delighted by the care given to each item brought to the table. Healthy, clean eating options abound on the menu at each meal. Try the egg white omelet. You won't be disappointed.
The personal touches are over the top throughout Bardessono. You may find all other hotels pale in comparison, but don't fret. You can always come back and refresh your senses.

How to get there: Bardessano is 42 miles north of San Francisco off of CA-29 N/Sonoma Blvd.
Address is 6526 Yount Street, Yountville, CA.

Bardesonno Reservations: Hotel (877) 932-5333, Spa (866) 970-4640, or make your reservations online.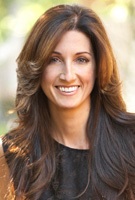 Be Well
Sandra Hahamian
About Sandra Hahamian:
Sandra Hahamian is a Certified PTA Global Personal Trainer with special emphasis in 3-dimensional movement. She is also a certified trainer in PowerPlate vibration technology as well as Cyclops Spin Bikes. She has trained extensively in Pilates, yoga, using body resistance and numerous ballet barre methods. Over the last 4 years, Sandra has experimented and created custom fitness classes for the world's largest companies, celebrities and numerous clients in Silicon Valley. She has also been a lifelong traveler and is a connoisseur of spa and fitness options while on the road.
Sandra's understanding of the human body through her many years of fitness and education surrounding physical therapy have supported the foundation of her fitness work Her classes challenge, define and strengthen the body using balance and resistance in a variety of integrated exercises. Sandra is constantly innovating her programs and is currently focusing on integrated body movements for her clients who spend hours in front of a computer as well as for women over 40 to prevent injury.
Sandra lives in Northern California with her husband and two teenage children.
These materials are for educational and informational use only and should be used in consultation with your doctor and solely at your own risk. See additional information.
Copyright 2013 MyLittleSwans, LLC. All rights reserved. My Little Swans, the logo and Share a world of experience are registered Trademarks of MyLittleSwans, LLC. Use of this site constitutes acceptance of our Terms of Use and Privacy Policy.