Katrina's Editorials
Getting Off the Grid
Ecotourism is very big right now, and it's no wonder. With environmental issues at the top of the news, more and more travelers – my family included – are looking for ways to travel sustainably, and to see the wonders of nature now, before they disappear. My family's experiences at various eco-lodges around the world have been incredible, not only for the landscapes and wildlife we encountered, but also because of the enormous work that goes into these lodges. Keeping your guests comfortable, safe and well cared for while ensuring you make the least possible impact on the environment is no easy matter.
Getting to the lodges can take an effort, too – but it's their very remoteness that keeps the surrounding wilderness from getting overrun. You won't find exotic animals and pristine forests on your doorstep – you need to get off the grid and away from development. This usually means doing without cell phones, or having electricity only a few hours a day, but that's part of what makes the experience special. And you're not exactly roughing it – though they vary in degrees of luxury, the lodges all have very high standards of service. They aren't necessarily cheap, but the costs reflect the effort of providing these services in far-flung places. It's a recreation of the grand days of touring, when going to Africa or India at all was a major endeavor, and travelers would keep their civilized traditions even in the middle of the jungle. This classic style of travel still exists, but you have to go farther these days to find it. Trust me, it's worth it.
Our first experience with eco-tourism was on our second trip to Africa in 2007, with our partner Wilderness Safaris. They are dedicated to conservation and run environmentally friendly camps in seven African countries. Though each camp has its own personality, they follow one of three models: Safari Adventure Company (simple but comfortable en-suite tents), Classic Camps (usually tented camps, often on raised platforms, all with superb facilities) and Premier Camps (luxurious and elegant, with interesting, stylized architecture). We stayed at four of their camps – Rocktail Bay Lodge, a Safari Adventure Company camp in South Africa; and Vumbura Plains, Abu, and Mombo, Premier Camps in Botswana's Okavango Delta.
Rocktail Bay Lodge is a true eco-lodge on the northeastern coast of South Africa, near the Mozambique border. The property, in the middle of a wetland reserve, was leased from the Zulu tribe and features one of the most pristine beaches in the country. Though the water is a little rough for swimming, the scuba diving here is phenomenal. Terry and I chose this lodge for the beach and because we wanted our kids to experience the sea turtle research that goes on here – it's the longest ongoing scientific study of turtles in the world! (And you never know if you might have a budding ecologist in the family.) Both loggerhead and leatherback turtles nest here, and sad to say, their numbers are diminishing. As guests, we were able to accompany the turtle experts on night drives at low tide, and help monitor the turtles' nesting numbers and behaviors. You can also adopt a turtle (which both of my boys did).
Vumbura Plains Camp is on the edge of a vast floodplain, with such a wide variety of habitats and species that it's possible to see every type of animal that lives in the Okavango Delta. The camp offers a wide range of safaris, too – by 4x4, canoe, motorboat or on foot. We took a really spectacular motorboat safari, and saw lots of baby animals on our game drives. Our guide was very knowledgeable and engaging – my kids' favorite.
Abu Camp is an African elephant sanctuary as well as a safari camp, making it unique in the world. Here, we took our safaris by elephant back – it's the kind of experience that stays with you forever, and is still one of my kids' fondest memories. Most of the elephants were rescued from abusive situations in zoos or circuses, or were orphaned or injured in the wild, and each one has its own story and personality. My youngest, Ali, especially liked the baby elephant, which followed him everywhere. Baby Abu was the first elephant born in the camp, and is a real success story – since the elephants all came from different places, Baby Abu's birth meant they had truly bonded as a herd. My elephant, Cathy, was the herd's matriarch. She walked the fastest and was the most outgoing, which meant I always rode at the front of the herd, with the others following me in a V formation. The mahoots, or drivers, sit on the elephants with you, telling you about your elephant and the local wildlife. One mahoot particularly impressed me – he always rode bareback, directing the elephant with barely perceptible movements of his leg, as if he and the animal were one. (The camp is featured in the July 2010 issue of Departures magazine – they loved it as much as we did.)
Mombo Camp is the only concession on Chief's Island, in the heart of the Okavango Delta. It has some of the best game viewing anywhere – you can see elephants and baboons without even leaving the camp! Because it's landlocked, the animals can't migrate, so the guides know right where to find them. Mombo is one of the oldest camps in Africa – its special location attracted National Geographic photographers 20 years ago. It's also one of the most popular camps, offering a quintessential safari experience. The buildings and walkways are built up on stilts, so the game can walk right under the rooms. This was my favorite camp because I went out on several guided photo excursions, which took my photography to a whole new level. I also learned how challenging it is to run these camps without affecting the environment. Mombo Camp is in an area designed for "low intensity" safari use, and if they damage the environment in any way, they lose their concession. Wilderness Safaris would act responsibly regardless — they are conservation-focused above all — but the logistics involved really struck me. Their food and wine all has to be brought in, power generated, laundry done, trash trucked out, all while providing seamless service.
Safaris are unforgettable, not-to-be-missed experiences, but sometimes you want more of a spa retreat. Our partner Emirates Hotels & Resorts has several conservation-driven resorts that are very high-end, with a focus on spa treatments, food and wine. I've stayed at two of these Sanctuary Resorts – the Al Maha, in Dubai, and Wolgan Valley in the Blue Mountains of Australia. The Al Maha is modeled after the luxurious safari lodges of southern Africa – even their attentive, English-speaking staff is South African. The resort is set in the middle of a spectacular desert preserve, home to the endangered Arabian Oryx, which they help protect. We went on nature hikes, took an exciting dune ride by 4x4 (done in a responsible manner), and saw a fascinating display of falconry. Although we were only 45 miles from Dubai, we felt worlds away.
My whole family stayed at the Wolgan Valley Resort & Spa on our Australian holiday last Christmas. It's the only property within a 4,000 acre nature reserve. Built at a cost of some $125 million, the resort opened on October 1, 2010 – the villas are very private, like small houses, each with their own pool. The property is lovely and very peaceful, the restaurant serves excellent wines, and the Blue Mountains, where I used to hike when I was a girl, are just magnificent.
Southern Ocean Lodge, where we also stayed last Christmas, is a spectacular eco-lodge on Kangaroo Island, off the coast of South Australia. Stretched along a rugged cliff, it's pure sophistication, but responsible too – the owners developed only 1% of their land, keeping the rest protected. Their restaurant is top notch, offering the best of Australian wines, thanks to their proximity to the famed Barossa wine region. The island itself is wild and dramatic, with big colonies of seals and penguins, vast sand dunes, and monstrous waves. You can spend hours just watching the surf crash against the shore, sending up clouds of spray that drift across the cliffs like their own weather system. It's hard to describe the scale of the surf, except to say that each suite at the lodge is named after a shipwreck! Our stay at Southern Ocean Lodge was booked through our partner The Tailor – they also represent Longitude 131, an award-winning, luxury eco-lodge near Uluru in Australia's Red Center.
Finally, there's North Island Lodge, a Wilderness Safaris property in the Seychelles. Terry and I stayed here about a year ago – the tiny North Island is a private wildlife sanctuary, only open to guests staying at the lodge. The island is all granite, a fact Jacques Cousteau found fascinating, and is surrounded by the mesmerizingly clear, turquoise waters of the Indian Ocean. The lodge itself, with only 11 villas, is ideal for a couple's retreat. Though it's beautifully designed and quite luxurious, the lodge is built mostly with local materials that are by-products of restoration efforts on the island.
I've also been hearing about some amazing eco-lodges in North Africa and Jordan. I've yet to visit the famous Siwa Oasis in northwestern Egypt, but as you may know, I have a real fondness for desert landscapes, and this place is definitely on my list. The Adrère Amellal Desert Ecolodge is Egypt's first real eco-lodge – its 40 rooms are all hand-built in the indigenous style, and there are no phones or electricity, just the stillness and brilliant starry skies you can only get in the desert.
Three really interesting new properties in Jordan have caught my eye. The first is the Evason Ma'In Hot Springs & Six Senses Spa near Madaba. This hotel is dramatically located 866 feet below sea level – the spa is directly beneath one of the hot spring waterfalls. Six Senses resorts are committed to what they call "SLOW LIFE" (sustainable, local, organic, wholesome, learning, inspiring, fun experiences); they are all about interaction and harmony with the environment.
Jordan's Royal Society for the Conservation of Nature (RSCN) has created its own eco-tourism facilities in four protected areas so far: Dana, Mujib, Ajloun and Azraq. The starkly elegant Feynan Lodge, in the Dana Biosphere Reserve, gets all its electricity from solar power, uses only water from a nearby spring, and lights its 26 rooms by candlelight. Guests can hike, bike, stargaze and explore the canyons with a Bedouin guide. Azraq Lodge, in the Eastern desert near the Azraq Wetland Reserve, is a 1940's British military hospital converted into 16 nostalgic but modern rooms, with air conditioning and private baths and terraces. Proceeds from RSCN ventures go towards local conservation efforts.
There are fewer and fewer unspoiled and undiscovered places in the world – but thanks to eco-tourism, more of us get to see and appreciate the ones that are left, while helping to preserve them for future generations. Going without electricity or the Internet for a few days is a small price to pay – in fact, you have a much more immersive experience without modern distractions, in lodgings that are one with the nature that surrounds you. So tell the kids to forget about TV and room service. It's time to explore the wild places.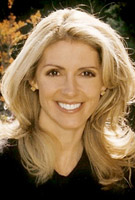 Here's to off-grid adventures!
Katrina
Copyright 2013 MyLittleSwans, LLC. All rights reserved. My Little Swans, the logo and Share a world of experience are registered Trademarks of MyLittleSwans, LLC. Use of this site constitutes acceptance of our Terms of Use and Privacy Policy.