Katrina's Editorials
Top Ten Family Destinations
When I say "family travel," I mean it – my husband and I have been traveling with our three kids since the oldest was an infant. Now they are 16, 13 and 12 (a girl and two boys), so we have learned how to plan for various ages and levels of ability and interest. We usually take four trips a year, for President's Day, spring break, summer and Christmas. The discoveries and insights that came from those trips inspired me to found My Little Swans and share our experiences with other like-minded travelers. I feel it's really important for kids to travel and explore different cultures – so far, mine have been to every continent except Antarctica. All of our trips have been worthwhile in their way, but these destinations stand out.
1. Argentina
This is still my kids' all-time favorite trip, filled with lots of variety and outdoor activities: boat rides and polo lessons in Buenos Aires, hiking on Perito Moreno glacier (age 12 and up only), horseback riding on the pampas, camping and fly-fishing in the Lake District, rappelling and zip-lining at Iguazu Falls. We had a wonderful guide who traveled with us throughout and became like part of the family. Argentina offers a huge diversity of landscapes and endless opportunities for light adventure, and it's relatively affordable. It's a very family-focused culture too – even at a black-tie gala on New Year's Eve, our kids were welcomed into the festivities.
2. African Safari
We've gone on safari twice – both were extremely memorable and life-changing, but very different, and each had its own advantages. In Tanzania, we stayed in mobile tented camps, and followed the animals on their migrations. We had the same guide the entire time – the kids were still quite young (my youngest was only 6), so the continuity was very helpful. In Botswana, we stayed in more established lodges, and the animals came to us. The floodplains create a concentration of game, so you might have elephants or baboons walking right through the camp. I really can't say which we liked more – in both places, the kids were outdoors and active every day, we got away from laptops and other distractions, and we got to experience the thrill of seeing lions, cheetahs, giraffes and other animals in the wild. Africa put us under its spell, and we are still enchanted. We can't wait to go back.
3. London
London may be the best city on earth for a family vacation – it's kid-friendly, easy to get around, and chock-full of things that capture a child's imagination: castles, dungeons, horses, high tea, giant Ferris wheels, vast gardens and parks, and lots of pageantry. The museums here are among the best anywhere (and many of them are free!). My kids, usually at their happiest outdoors, couldn't get enough of them – our daughter, a budding artist and journalist, loved the National Gallery and the Portrait Gallery, while our boys loved the Natural History Museum and anything to do with Churchill. The fact that it's an English-speaking destination is another big plus.
4. Greek Islands
Boat trips are ideal for family travel – you go somewhere new every day, pack and unpack only once, live in shorts and flip-flops, and spend lots of quality time together, free of distractions. We've done several over the years, but our Greek Island cruises (to the Cyclades and the Ionian Islands) might be our favorites. The trips were filled with simple pleasures – snorkeling, jet skiing, exploring caves, diving for octopus, eating wonderfully fresh local dishes. My kids loved all the water activities, but what really made the difference were our child-friendly crews, who never seemed to run out of fun ideas, and our capable, flexible captains, who adapted to changes in plans and weather without batting an eye.
5. Alaska
I've mentioned the importance of getting away from distractions – you'll have a deeper, more bonding family experience when everyone isn't constantly playing video games and checking emails. Alaska is one of the best places in the world for getting away from it all and living in the moment. We've been twice, once on a private cruise up the Inside Passage and once to an adventure lodge on the Kenai Peninsula. As with Greece and Argentina, the trips were all about variety and spending time outdoors. Every day brought new places to explore and engaging activities like fly and salmon fishing, bear and whale watching, hiking and kayaking. Once again, our knowledgeable, kid-oriented guides, crew and captain were a major factor in the success of the trips.
6. Rome
Even the most history-adverse kids can't help but be captivated by Rome, with its rich, tangible and somewhat gruesome past. As fans of the movie "Gladiator," my kids loved the Colosseum and Forum – our guide was excellent and really brought the ancient past to life. It also helps that so many of the sights are outdoors. The city's multi-layered religious history is on view (literally) at the church of San Clemente, a gem of a place that's not on most tourist itineraries. Villa Borghese, with its incredible sculpture collection, is another favorite, surrounded by a huge park offering a carousel, pony rides, boat and bike rentals, and other fun activities. Then, of course, there's the food. Pizza and gelato, anyone?
7. China
China might seem rather ambitious for a family trip, but if you use a well-qualified travel partner, it's really no more complicated than any other destination. And what a fascinating place! If you're trying to show your kids a world beyond their normal experience, it's hard to beat China – everything is different, from the landscape to the food to the toys. To help them get the most of it, plan immersive activities like kite flying, calligraphy classes, dumpling-making lessons, or dressing up backstage at the Beijing Opera. China offers an endless variety of activities and attractions that seem especially designed to delight kids – puppet shows, junk-boat cruises, kung-fu and acrobatics exhibitions, panda bears, pedicab rides, and my son's favorite, the terracotta warriors in Xi'an.
8. Paris
When people think of Paris, they think romance – but it's also a great place to travel with children. Our first stop is always the aptly named Jardin d'Acclimatation, a wonderful amusement park where kids can stretch their legs and shake off their jetlag. Paris has art museums galore for the art lovers in your family, monuments like Napoleon's Tomb for the history minded, and workshops where kids can explore their culinary or artistic talents. When you need a break, you can relax and people-watch at one of the many lovely gardens, or take a cruise down the Seine. And when you want to see your kids' jaws drop, you can take them on a day trip out to the lavish châteaux of Versailles, Chantilly or Fontainebleau.
9. Australia
When I was a kid growing up near Brisbane, Australia, some of my best experiences were the simple ones – bush hiking, bodysurfing, stargazing, hunting for fossils. I still feel this is the way to enjoy Australia. With such unique landscapes and wildlife to discover, you don't need a lot of structure to have a great vacation – you just need to decide where to go. We chose Lord Howe Island for its pristine beaches and reef, Kangaroo Island for its impressive scenery and abundant animal life, and a working sheep station for a chance to spot kangas and experience life in the Outback. Sydney is a crowd-pleaser with its parks, zoos, harbor cruises, and hands-on museums – you can even climb Harbour Bridge! But we only scratched the surface. Every part of the country offers its own brand of nature, culture, and adventure.
10. Morocco
As a crossroads between North Africa and Europe, Morocco is an approachable way to introduce your family to more exotic cultures. You can spend your day immersed in the bustle and sensory overload of the souks, then retreat to the oasis of your villa or hotel (another gorgeous new one seems to open every day). Marrakech is a good place to start – everyone in the family will be dazzled by the lavish architecture of Palais Bahia and the Saadian Tombs, and entertained by the musicians, acrobats and snake charmers in Place Djemaa el Fna. Then, head out into the desert to explore an ancient Kasbah and camp under the stars. My kids loved this trip, especially the activities – getting a henna tattoo, riding camels in the desert, and sand boarding on the dunes.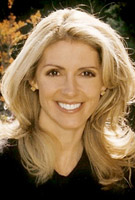 Here's to family vacations!
Katrina
Copyright 2013 MyLittleSwans, LLC. All rights reserved. My Little Swans, the logo and Share a world of experience are registered Trademarks of MyLittleSwans, LLC. Use of this site constitutes acceptance of our Terms of Use and Privacy Policy.