Katrina's Editorials
Following Your Passions Around the Globe
Part of the reason I founded MLS was to make it easier for people to follow their passions. It's an inherent part of travel—going to places that let you enjoy and delve deeper into the things you love, and meeting other people who share your interests. For a lot of us, that passion is an activity—biking, hiking, skiing, scuba diving, fishing, surfing, golf. Traveling for these passions is a way of sustaining them and making them part of your lifestyle—and it will take you to some of the most spectacular places in the world. (Diving in the Great Barrier Reef, fishing in Alaska, hiking in the Alps!)
Sometimes a passion is born through your travels. Maybe you tried surfing for the first time in Hawaii, and fell in love with it. Next thing you know, you're booking a surfing adventure in the Maldives! Then, there's the joy of discovering the whole insider culture of the sport—events and places you never would have known existed. Getting to know this side of a destination brings it much more vividly to life.
Whether you're at home or abroad, it's always fun to meet other enthusiasts, but it's even better when those enthusiasts are members of your own family. When you introduce kids to an activity at an early age, it becomes something you can share with them your whole life. This doesn't mean you all have to be experts—adventure travel specialists like Backroads plan their trips so everyone can enjoy them, whatever their level of ability. It's not about skill, anyway—it's about exploring your boundaries and learning something new together. And as your kids grow older, if some of them like a certain activity and others don't care for it, you can split up the group and spend some quality time individually.
One of my greatest passions, which I share with my daughter Morgan, is horse jumping. For me, it started when I was a girl growing up in Australia. Out in the bush, kids learn to ride horses before they ride bikes, and it was a natural part of our lifestyle. I took part in a lot of gymkhanas, involving rodeo-type games like barrel racing and bending and flagging. I loved the speed and being up high—and I still do! Morgan and I have been showing together since she was five years old (she will be 17 this year). We rode Hunters for about 8 years, then I moved entirely to Jumpers—Morgan is still doing her Hunters, Equitation, Medals and Jumpers. She loves the technical qualities of it. Along with the adrenaline, I like the way jumping helps keep my memory agile. And we both like how it challenges us. It's a sport where you continue to learn and have to maintain your fitness—you can always keep moving up in speed and height, as long as you are eager, have the patience and practice. It's obviously important for us to stay in training with our horses, for safety reasons.
The other reason to stay in training is competition. Driving or flying to horse shows and competing on the show circuit is what motivates us and keeps us sane during our busy lives. It's something we look forward to every season. The show circuit is a year-round sport—our West coast circuit typically includes the Woodside shows, Pebble Beach, Sacramento/Rancho Marietta, Menlo Circus Club, LA National/Pasadena, Santa Barbara at Earl Warren Park, Del Mar, Thermal (in Palm Springs), and Spruce Meadows in Calgary. We also did Tucson one year. We made a conscious decision that we would not compromise family time or school with our shows, so we don't do the East coast circuit. (And I need to divide my weekend time to include my boys' lacrosse games all over the Bay Area.)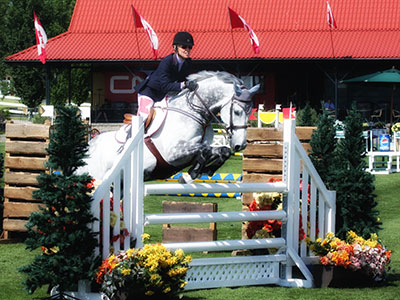 Practicing and competing is a big part of both our lives, and I think it's been great for Morgan. It's helped her develop self-confidence, responsibility, and maturity, and allowed her to test her limits in a safe environment. It's been a fantastic bonding experience for us, too. She is now well into her teenage years, and we couldn't be closer.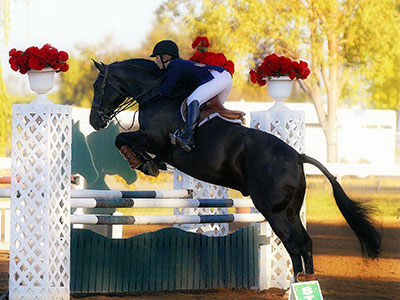 My sons also learned to ride when they were young, and while they are not enthusiasts like Morgan and me, they felt comfortable enough to enjoy polo lessons and riding on the pampas during our trip to Argentina. It's always good to introduce your kids to new things, because you never know when an interest will take hold. And as I said earlier, you don't need to be experts to make an activity part of your travels. As a family, we've taken wonderful trips that involved fishing, clay shooting, rappelling and zip-lining, hiking on glaciers, kayaking, and skiing. This July, we will add surfing to the list—we're heading to Biarritz for a multi-family holiday. I'll tell you all about it when I return.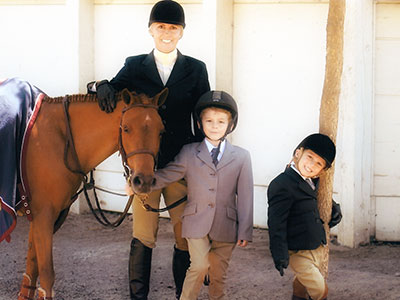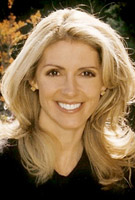 Here's to following your passions!
Katrina
Copyright 2013 MyLittleSwans, LLC. All rights reserved. My Little Swans, the logo and Share a world of experience are registered Trademarks of MyLittleSwans, LLC. Use of this site constitutes acceptance of our Terms of Use and Privacy Policy.