Katrina's Editorials
Sailing Away
If you're looking for the most relaxing, stress-free vacation of all, I have a suggestion that may surprise you – a family boat trip. Think about it, what could be easier than your own private yacht complete with a knowledgeable crew that's looking out just for you and yours? Always something of a sailing fanatic, I couldn't wait to take our first boat trip back in 2003. We chose the British Virgin Islands for their beautiful waters and because we knew the whole Pirates of the Caribbean angle would appeal to the kids, who were still very young at the time.
Sure enough, the trip went over so well, we've hardly gone a year without a boating holiday since.
Life on a boat is just so different from your regular existence that you can't help but leave your worries far behind. And you can leave a lot of your luggage behind too.  When you spend every day in swimsuits and cover-ups, you'll find you don't have to bring much, and you'll need less and less as you fall into the rhythm of the journey. One of the many advantages of boat travel is you only have to unpack once, but spend each night somewhere new.
Every day presents a different adventure. After a lazy breakfast, most mornings are spent motoring from one island or coastal town to the next, and the afternoons are whiled away exploring wherever it is you've decided to drop anchor. Meals are taken either in town, on a deserted beach or on the boat, where the crew always manages to set up a marvelous feast. Talk about a relaxed pace…this is really the life!
And lest you think the slow lane must be a bore for the kids, nothing can be further from the truth – especially if you hire a boat with a kid-friendly crew. I cannot stress enough the importance of the right crew when it comes to the quality of your child's experience. One of the most amazing holidays we had was sailing in Greece, and it was all thanks to the captain and his crew who were never at a loss for fun activities to suggest to the kids. Wakeboarding, waterskiing, fishing, snorkeling, jet skiing…nothing was off limits and every day was filled with the sounds of the kids' happy laughter. The crew even showed them how to dive for octopus, spears in hand, but the captain was the best at catching the lightning-fast octopi and spearing sea urchins, which we later ate drenched in ouzo – a Greek specialty!

Looking back, some of the most wonderful times in our lives have been shared on boating holidays. Besides Greece and BVI, we've also sailed Alaska's Inside Passage and Turkey's Mediterranean coast. While making our way around Alaska's mammoth Admiralty Island, we ate our own fresh catch every day and lived completely at one with nature. When we weren't kayaking, fishing or whale-watching, we spent our time reading or playing cards and board games. At the end, we felt more united as a family than ever. (Though most boats have state-of-the-art entertainment systems, a cruise is a great chance to get your kids offline and really enjoy family time without the distractions of technology).
In Turkey, the memory that stands out most in my mind is lying on deck at night and gazing at the stars. We'd just come from the bright lights and starless skies of Istanbul, so to be sitting on a boat and looking up at a cover of stars so dense made for a stark contrast. I didn't know it was possible to see so many stars without a high-powered telescope. The moment was so quiet and still, and with nothing but the gentle rocking of the boat to accompany me, I felt about as removed from the real world as I've ever been in my life.
In the end, the beauty of boat trips lies in their unparalleled ability to offer something for every member of the family. Those who want to kick back, read and relax will find they never have to want for peace and quiet while the ones who have energy to spare can go full speed ahead from dawn to dusk. Best of all, it's just you and your family. So whatever you choose to do, one thing is for certain, you'll be doing it together.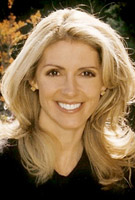 Copyright 2013 MyLittleSwans, LLC. All rights reserved. My Little Swans, the logo and Share a world of experience are registered Trademarks of MyLittleSwans, LLC. Use of this site constitutes acceptance of our Terms of Use and Privacy Policy.