Katrina's Editorials
Summer Programs Kids (and Parents) Will Love
Family trips are wonderful – but what about those times when you just want to get away with your spouse? For the past few years, academic summer programs have been the perfect solution for us. The programs are usually about 3 weeks long – just enough so kids gain from the experience, but don't get too homesick, and parents can have a real escape.
You might think the last thing kids would want to do over the summer is go to school, but our kids absolutely love these programs. They gain confidence, maturity, and dozens of lifelong friends. Thank goodness for Facebook – it lets my daughter maintain all those friendships. She knows people in every corner of the globe!
One of the best summer camps we've found is at Le Rosey, the international boarding school on Lake Geneva in Switzerland – our kids have gone there for the past 3 years. Their Le Classique program offers French classes in the morning, and a huge range of activities in the afternoon, from all types of sports to cooking and art classes. Le Summer School is a similar program, but with math as well as language classes. On the weekends, the kids visit water parks and glaciers, go on cultural visits and shopping excursions – they have a blast. La Rosey has been offering these programs for years, so there's nothing to worry about. Meanwhile, Terry and I are spending quality time together somewhere in Europe – one year it was Western France, one year it was England. We go to spas and wineries, check out the art scene – stuff our kids might not want to do. We have time to settle into a place, create a base and really explore instead of feeling like tourists. But we're still close to the kids if they should need us. Being in the same time zone means we can call or text them every day.
Another great thing about these summer programs is they're easy to pack for. Summer clothing is lightweight, and Le Rosey does the students' laundry every two days, so all my kids need is a duffel.
My 15-year-old daughter also loved the summer program at Choate, in Connecticut. They offer five-week and two-week programs for middle-school and high-school students, with courses in art, math, science, social studies, and languages. Their writing workshop is legendary, perfect for your budding journalist – there's also an intensive math/science institute especially for girls, and a Rising Stars art program for young actors and strings players.
On the West coast, I've heard great things about Walden West Outdoor Science School near Santa Cruz. They offer five-day, four-night programs for fifth and sixth graders, where the students live and learn in an outdoor environment.
If you're trying to figure out your family's summer travel plans, take a look at one of these programs. They benefit everyone – your kids learn, grow, make friends and have a great time, and you and your spouse get some valuable couple-bonding time without having to worry or feel guilty for leaving your kids behind. It's a win-win.
Of course, we still do family trips in the summertime as well, usually after the kids' summer school session. Often we will use Geneva as our starting point – the airport is so central and convenient, it's an ideal gateway for Greece, the Amalfi Coast, Provence or any of our other favorite summer destinations.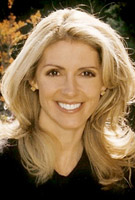 Here's to fun in the sun!
Katrina
Copyright 2013 MyLittleSwans, LLC. All rights reserved. My Little Swans, the logo and Share a world of experience are registered Trademarks of MyLittleSwans, LLC. Use of this site constitutes acceptance of our Terms of Use and Privacy Policy.