Katrina's Editorials
Passion-Based Travel: Cuisine
In my last editorial, I talked about traveling in pursuit of your passions—specifically, activities (biking, fishing, and my personal favorite, horse jumping). Cultural passions, such as art, cuisine, fine wines, architecture, history, or music, also inspire many of us to travel. These two categories don't have to be mutually exclusive—for example, a cycling trip through Italy can (and should!) feature wine tasting, exploring ancient towns, and trying the local gastronomic specialties. Our annual ski trip in Aspen always involves seeking out new restaurants and going back to our old favorites. In Alaska, our unforgettable evening meals were created from fish we caught ourselves that day.
Cuisine is one of my big passions, and I make a point of trying newsworthy restaurants wherever I travel. I include my husband and kids in this, too. We mix it up, alternating casual dinners with dress-up meals. Some parents are reluctant to take their children to a restaurant that has a formal atmosphere or might serve "weird" food, but I urge you to try it—your kids may surprise you. Tasting unfamiliar dishes in a strange city or country is a big part of the cultural experience—it's helped expand my kids' minds as well as their palates. And during long, multi-course dinners, we find ourselves having grand conversations that would never happen if we were just grabbing a quick bite.
Few things are as closely tied to regional or national identity as cuisine. But as a traveler, finding a truly authentic or exceptional restaurant can be a challenge. You can only have so many meals on a trip, and you want them to be good. I try to avoid the predictable places by asking local friends for suggestions—the MLS partners are also a great resource for high-quality places that are off the beaten track. You'll find all our recommendations on the MLS site.
Another way to really understand a region's food culture is to take a cooking class, where you select the ingredients from a local market and learn to make dishes using local techniques. Or you can watch a renowned chef prepare a meal for you in his or her own kitchen. Whether you're interested in Argentine, Peruvian, Italian, Spanish, French, Chinese or Vietnamese cuisine, our partners can arrange a hands-on experience. If you want to go even deeper, consider taking a special culinary tour, like the upcoming cycling tour of Vietnam with Iron Chef Neal Fraser, or a Gourmet China tour tempting the palate with the best of China's culinary delights.
Because I'm a food aficionado, I keep my eye out for exciting restaurants around the world. Sometimes it's a new venture by a well-known chef, other times it's a rising star on the restaurant scene.
Here are some of my very favorite restaurants, broken out by city.
San Francisco and New York
San Francisco is a food-lovers' paradise. Our site lists a whole range of great restaurants, from renowned classics to intimate neighborhood spots. Here, I wanted to focus on a groundbreaking new chef, and mention a unique Sardinian place I love.
Benu In my opinion, this restaurant is the most exciting thing to happen to the Bay Area food scene in years. The chef, Corey Lee, is involved with every aspect, from the interior design to the dishware, and he makes it an immersive experience for his guests as well. The food is exquisite and ingenious, the ever-changing, multi-course tasting menu is revelatory, and he also offers an a la carte menu, which is ideal if you have limited time or want to go back for a dish you enjoyed before.
La Ciccia This charming, family-run restaurant is on a quiet Noe Valley street, far off the usual tourist track. Their inventive Sardinian cuisine is a fresh twist in a city filled with Italian trattorias. Go early, before the parking gets really impossible and they run out of their best dishes.
In Manhattan, my best recent discoveries have been in the Meatpacking District, the East Village and Nolita—I've also found some great new boutiques and gorgeously designed hotels down there. One passion always leads to another.
Public I heard about this hip Nolita restaurant from a friend. It's the best place for brunch on Sunday morning.
wd~50 The chef here is so innovative and the food so surprising and yet accessible. One of the best meals I've had in a long time.
Standard Grill Located in the stylish Standard Hotel near the High Line, this is a great place for lunch before a downtown shopping excursion.
Adour This venture by Alain Ducasse is very international, elegant, and timeless, with exquisite attention to detail.
Megu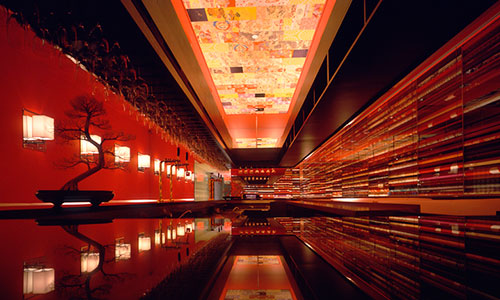 Yes, there are good options for Japanese in NYC besides Nobu. This Tribeca restaurant's modern Japanese food inspires deep loyalty.
Geisha Another excellent Japanese option, but elegant rather than hip. They offer a traditional sake ceremony.
Buddakan Teenagers love this dramatic, palatial restaurant, which becomes a trendy club later at night.
Balthazar This cozy but chic bistro made restaurateur Keith McNally a household name. It never disappoints. His other ventures (Minetta Tavern, Pulino's) are also worth visiting, as they're all unique and good quality.
Paris and London
We visit these cities often, and usually go back to at least one or two of our favorites each time.
Grand Véfour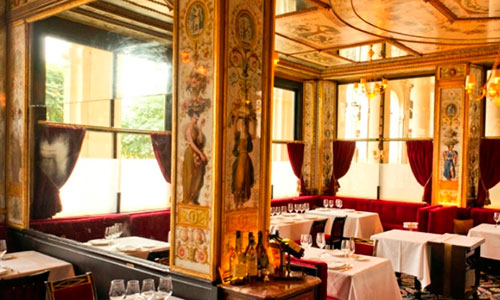 This is one of those places a tourist would never stumble across, but it's very historic—it's been around since the reign of Louis XV. Dining here is like going back in time.
L'Hotel Tucked away on a side street in St. Germaine, this restaurant feels very elegant and private. They serve an unbelievable lunch.
Lasserre This restaurant is very well established and famous among Parisians. The average tourist would probably never get a reservation. I am able to get in through friends (and we would use our connections to get MLS members access).
La Société A very fashionable new venture from the Costes brothers. They have a formula, but they do it well and keep it fresh. We got to experience this place before it hit the press (another benefit of having friends in the know).
Apicius Located in a private mansion just off the Champs-Elysees. The chef here is the hottest chef in Paris—the French are gaga over him.
Le Soufflé This small, hidden restaurant is old, not chic, but very romantic, and kids love it. They serve only soufflés—we order a cheese one followed by a chocolate or Grand Marnier for dessert. A quintessential French experience.
L'Entrecôte This is a great, casual option for families. All they serve are steak frites and salad, which everyone loves (and I think the adults like having an excuse to order it!). Typically Parisian—no one does steak frites better—and very convenient, with multiple locations. They don't take reservations; instead, they have two seatings at 6pm and 8pm—lines start forming a half-hour before each seating.
Thiou Sometimes you want something a little exotic. We went to this informal Thai place in St. Germaine on a recommendation from a friend.
Aqua London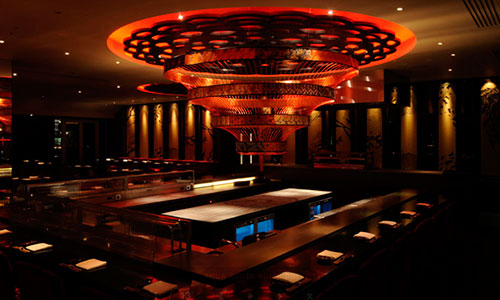 This cutting-edge restaurant group started out in Hong Kong and Beijing and expanded to London, skipping the U.S. entirely—not many people here know about it. The two London restaurants (Aqua Kyoto and Aqua Nueva) are done on a very grand scale, no expense spared. They even lured one of the chefs from elBulli.
Cecconi's This Italian restaurant right off New Bond Street has been an insider London social scene for years. It's near the Haunch of Venison and Royal Academy of Art—we always stop here on our art tours. There's now a Cecconi's at the Soho House in Miami (I tried it and loved it).
Hibiscus We went to this gem of a restaurant when it was new, and hadn't yet hit the press. Elegant and inventive, with excellent service.
Sakenohana This traditional but progressive Japanese restaurant is a favorite with London bankers, but tourists wouldn't know it was there. (Be prepared to take off your shoes and sit on the floor.)
Zuma Another great Japanese place, perfect for lunch or dinner. This one is informal and contemporary, more accessible than traditional Japanese, and a favorite with kids. Centrally located near Harrods, but a bit hard to find.
Amaya This award-winning Indian/Asian Fusion place is not your usual nan-and-curry joint. The dishes are sophisticated and surprising.
Scott's Restaurant and Bar This seafood restaurant is one of the oldest in London, and something of a local tradition. Located on a wonderful walking street in Mayfair, it's historic, glamorous and sophisticated, like a private club.
Daylesford Organic The Daylesford cafés seen all over London had their origin on a farm in the Cotswolds. We learned about the Gloucestershire farm from friends years ago, and we always go there for a day trip when in London. It's more than just a market and restaurant—it's a full experience, offering farming and cooking classes, a full-service spa, and overnight accommodations.
Florence, Venice and Rome
With so many restaurants to choose from in these cities, it's hard to know where to begin. Between friends, concierges and guides, we've accumulated a solid list of recommendations over the years. Check them out on My Little Swans.
We always begin our meals in Florence with a bellini (a local tradition we've adopted).
Cibrero This is a truly exceptional restaurant—the owner and restaurant are both landmarks. She doesn't care about Michelin stars, and does things her own way.
Enoteca Pinchiorri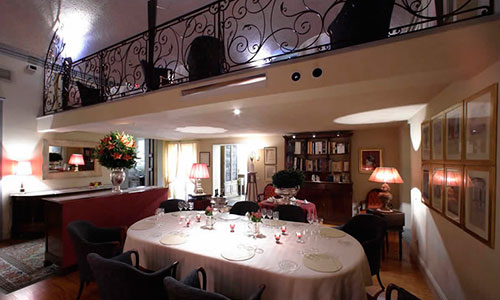 The chef here is one of the most highly regarded in Italy, the wine cellar is phenomenal, and the location, near Santa Croce, is ideal.
Dal Bolognese Welcoming, accessible, and walking distance from the Hotel De Russi, this is my favorite restaurant in Rome. On a four-day visit, I would eat here twice. Celebrities love it too—on one trip, I spotted George Clooney and some of the other Ocean's Eleven cast here. It's elegant but not too expensive. Ask for a seat outside.
Mirabelle This place is more formal. Request a seat on the terrace for a spectacular rooftop view of Rome.
La Rosetta Known for its incredible seafood and fried artichokes, this restaurant is hidden away in a courtyard in the Jewish Quarter.
Nino Located near the Spanish Steps, this is a good place for families and a convenient lunch spot during a shopping day. Service is very efficient because they understand you don't want a long, lingering meal.
Da Fiore We discovered this osteria a few years ago. Some say it's the best restaurant in Venice, and I wouldn't argue. It's truly in a class by itself, and was packed with locals.
Harry's Dolci My youngest son, Ali, loves Harry's Bar in Piazza San Marco—going there together is a family tradition. On our last visit, we tried Harry's Dolci, a canal-side restaurant from the owners of Harry's Bar.
Locando Cipriani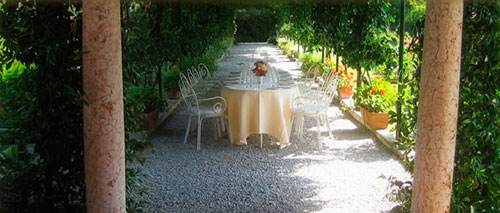 This is another place we tried this summer. It also has a Harry's connection—it was created by Guissepe Cipriani, founder of Harry's Bar. Located in Torcello, it's only accessible by boat.
Sydney
I was very impressed with the food scene in Sydney, which has vastly improved and expanded since I lived in Australia years ago.
Tetsuya's This chef is a superhero in Japan, and has a very loyal following in Sydney, but is still somewhat off the radar in America. I didn't realize how famous he was until I got to Sydney and started researching. His tasting menu was phenomenal—the meal took three hours. But he was very accommodating to my kids, and we all thoroughly enjoyed it.
Japan and China
To get a deeper cultural experience in these countries, we try to avoid places that cater to Westerners. Dining out can be very interesting and rewarding if you know where to go.
Aronia de Takazawa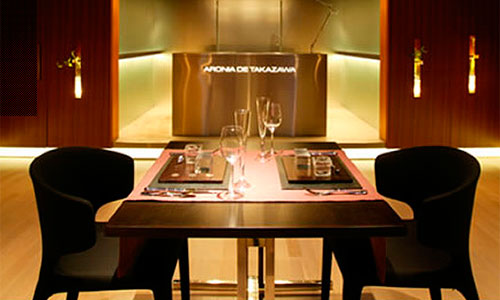 Our Tokyo partner steered us to this tiny restaurant, with only 4 tables. You can't get a reservation here without knowing someone. The food is progressive, ceremonial and exquisite, like art. Don't overanalyze it, just eat it—it will change your life.
Tawarawa We heard about this 400-year-old ryokan from a friend who is very into Japanese culture. Meals are served within your guest room—a seven-course kaiseki feast, beautifully presented.
Li Family Restaurant Tucked away on a narrow hutong, this authentic restaurant has been around forever. Getting there is half the adventure.
The China Club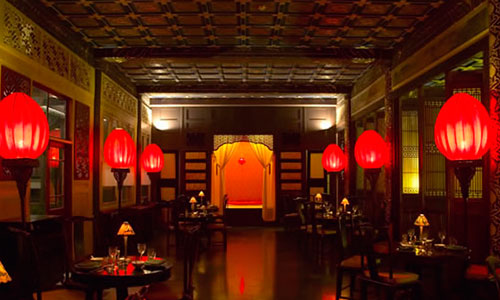 This private member's club, housed in a Qing palace, is a throwback to the elegant days of the Emperors.
Agua One of the original restaurants in the Aqua restaurant group, this glamorous place reflects the spirit of the new Beijing—international, ultramodern and bigger than life. Contemporary Spanish food in a fabulous setting.
Jade Buddha Temple My kids' favorite meal in China was a vegetarian feast at this temple, prepared and served by Buddhist monks.
I continued my global quest for cuisine this past summer, when I was in Biarritz and San Sebastian with my family.
San Sebastian
San Sebastian has the highest concentration of Michelin-starred restaurants in the world—you could have a wonderful holiday here doing nothing but eating and drinking. The location means you get the best of Spanish, French and Basque cuisine, and you can sense the influence of elBulli in the innovative techniques and the multi-course tasting menus. The climate offers a stupendous variety of fresh, top-quality produce, seafood and meats, so chefs are able to give free rein to their imaginations.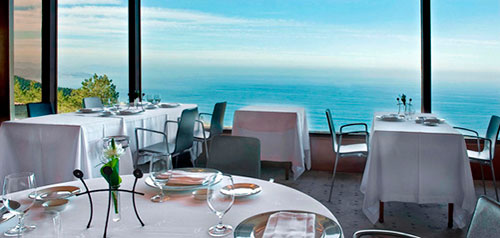 Our favorite place in San Sebastian was Akelarre, which forever changed my benchmark for exceptional cuisine. In many ways it's similar to Benu—both are progressive, elegant without being formal, creative yet approachable, and focused on the food above all else. We had a number of other excellent meals in Biarritz, Getaria and San Sebastian, though none as profoundly memorable.
Our goal at MLS is to make it easy for you to plan your journeys and follow your passions. I encourage you to use my list of restaurants, and the more comprehensive lists on the MLS site, as your resource for the best dining experiences around the world.
If you have any restaurant discoveries you'd like to share with your fellow MLS members, please do!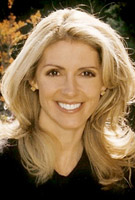 Bon Appétit,
Katrina Garnett
Copyright 2013 MyLittleSwans, LLC. All rights reserved. My Little Swans, the logo and Share a world of experience are registered Trademarks of MyLittleSwans, LLC. Use of this site constitutes acceptance of our Terms of Use and Privacy Policy.