Katrina's Editorials
Travel Resolutions
It's a brand new year – time to take stock and set our priorities for the months ahead. What are your resolutions? Whether you want to expand your horizons or improve your fitness, My Little Swans can help you reach your goals in the coming year.
Resolution #1: Spend More Time With Family
There's no better way to bond and enjoy real quality time with your family than on a relaxing holiday, far from the daily distractions of work, the Internet, and social lives. Your shared experiences will create memories that last long after the trip is over. This year, don't put off the trip or leave the planning to the last minute. My Little Swans can help you choose the perfect adventure for kids of any age.
Resolution #2: Get In Shape
Many of us start out strong with this resolution at the beginning of the year, only to fizzle after a few weeks. It helps to have a specific goal in mind (as well as a reward). Why not plan a cycling tour, ski trip, trek or multisport adventure in an exciting destination, and then train for the trip as a way to get in shape? Our partners Backroads, ROAM, Great Alaska, Nimmo Bay, Indochina Travel Company, Shakti, Southern Crossings, Terry Simms Surf, Tropicsurf, and Powder Pursuits Worldwide offer some very inspiring active vacations in places like Vietnam, Laos, Costa Rica, Alaska, British Columbia, the Andes, New Zealand, France, Italy, Bhutan and the Indian Himalayas. You can also take advantage of our Wellness Ambassador's Whole Motion Fitness program, which helps you stay in shape at home and on the road.
Resolution #3: Visit a New Country or Continent
It's a big world, and there's a lot to see out there. Rather than returning to your usual vacation spot, make this the year you explore a totally different landscape or culture. Our kids have a map with pins showing all the places we've been, and it's always fun and satisfying to add a new one. Resolution #4: Learn a New Skill Travel in general is a great learning experience, but why not go a little deeper and get a little more specific? Sign up for cooking classes or a photography workshop, learn Flamenco or Tango, immerse yourself in a foreign language, take up surfing or fly fishing, or give polo a try. Whether it's the focus of your trip or a single-day activity, these types of experiences will broaden your mind as well as your skill set, and give you insights into the local culture.
Resolution #5: Get Organized
One of the best ways to de-clutter your schedule and your desk is to delegate. Travel is no different. Rather than letting your dream trip get derailed by procrastination, logistical issues or overwhelming amounts of information, let the experts take care of it. Our Travel partners can get your travel plans in motion, help you narrow down your options, and handle all the details.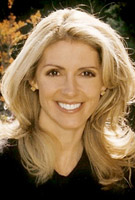 Here's to new adventures
Katrina
Copyright 2013 MyLittleSwans, LLC. All rights reserved. My Little Swans, the logo and Share a world of experience are registered Trademarks of MyLittleSwans, LLC. Use of this site constitutes acceptance of our Terms of Use and Privacy Policy.