Travelogs
London Art & Dining
Many of you have asked to hear more about my "city trips," so I thought I'd share the most interesting discoveries from my recent trip to London. We packed a lot into a few days, seeing the latest in contemporary art and trying some great new restaurants.
Our restaurant find for the week was Hibiscus from chef Claude Bosi. They were awarded their first Michelin star in 2001, and the second three years later. I found it to be an intimate, elegant scene, and the food and service was divine. Definitely a gem! The food was not too heavy or rich and just creative enough to be different. Good for business or romantic dinners.
The other restaurants I tried were Aqua Nueva and Aqua Kyoto, which opened about a month ago. The Aqua restaurant group started out in Hong Kong and Beijing and expanded to London. The restaurants cover a range of amazing themes – contemporary Japanese, Chinese, Italian, Northern Spanish, Moroccan – and the bars are wonderful too … in London, it's the Spirit Bar. Aqua Nueva is overseen by acclaimed chef Alberto Hernandez, who trained under the legendary Ferran Adria at what is considered to be the world's finest restaurant, the three-Michelin-starred el Bulli in Catalonia. The Aqua story is all about "cutting edge cuisines, uber-chic interiors and breathtaking views." No expense has been spared.
Also circled back to a couple of my favorite restaurants. The Berkeley Hotel in London with Chef Marcus Wareing is all over the press these days, with good reason – truly impressive presentation and flavors. And Scotts, near the Mount Street shopping area in Mayfair, is great for seafood. This London landmark for the bold and the beautiful is THE location for feasting on fine seafood and gourmet gossip. Scott's has been around since 1851 and claims to be the third oldest restaurant in London. They say Oscar Wilde dined here, but then again, Oscar was everywhere. Ian Fleming was also a regular during the 50s and 60s. Scotts, owned by Caprice Holdings (think Le Caprice, the Ivy and J. Sheekey), was recently renovated to the tune of 3-5 million pounds. In the summer, there's great sidewalk dining.
On the contemporary art scene, the trip would not have been complete without seeing the Anish Kapoor exhibition (Sep 26-Dec 11), currently at the Royal Academy of Arts. I thought the best exhibit was the stack of massive, mirrored balls in the courtyard called "Tall Tree and the Eye." Each sphere reflects not just itself and its near neighbors but all the tower's components simultaneously. The apparent randomness of the sculpture belies its complex structure. The other piece I loved was the Slug – you have to see this for yourself to appreciate it. Clearly Kapoor is a mathematical genius.
As for his other exhibits, I have to say I didn't fully understand them. I was at a loss over "Shooting into the Corner," where a cannon is fired at twenty-minute intervals from one room into another. The shells of red wax, weighing nearly twenty pounds, travel at fifty miles per hour. By the end of the exhibition, some thirty tons of wax will eventually accumulate in and around the corner. The anticipation of this symbolic act of violence had the crowd mesmerized! The next couple of rooms were also hard for me to appreciate beyond their technical brilliance. One of the most recent works by Kapoor is a body of cement sculptures, which are squeezed from a computer-controlled three-dimensional printer, following a preordained design from the artist. Let's just say, this was not very appealing and reminded me of house-training my dogs. The pièce de résistance was "Svayambh," which is titled after a Sanskrit word meaning "self-generated" and occupies the five galleries at the rear of the Royal Academy. It is literally a massive block of red wax that moves very slowly, along tracks, squeezing itself through the classical doorways of the Academy and leaving behind a viscous red residue. The piece weighs 30 tons – not sure how this exhibit goes on tour!
The good news is, you can then duck out the back door and lunch at one of my favorite places of all time, Cecconi's. After the Kapoor exhibit, you need a Cecconi's lunch before you can move on. It's classic Italian (with Venetian roots), and is very much the Bond Street scene!
After Cecconi's, it was then off to see a very new artist at the Haunch of Venison located at 6 Burlington Gardens (behind the Royal Academy, not much signage from the street). For his first exhibition, German painter Jonas Burgert has developed a new body of work that continues his interest in complex and mysterious narrative styles. "Working in luminous, seemingly fluorescent colors…the artist depicts an apocalyptic mood of an end time, visions of a netherworld, an unknown myth or peculiar dream." Maybe inspired by the current global times! I think I was attracted to Burgert's art because he is a storyteller, with inspirations coming from diverse ideologies and cultures from around the world. Influences from his travels to India and Egypt as well as the Late Renaissance period were clear. His work reminded me of Bruegel, El Greco, Tintoretto, Poussin and Beckmann. Burgert lives and works in Berlin, and his collection was entirely sold out when we saw it. Definitely a reason to plan a museum trip to Berlin.
Finally, we made a brief stop at The Wallace Collection to see the No Love Lost, Blue Paintings exhibition by Damien Hirst: 25 new paintings, including two triptychs that are being shown in London for the first time. These works mark a radical shift from his previous artistic and studio practice, to the solitary art of painting. Created between 2006 and 2008, they reflect the artist's fascination with mortality and the darkness or uncertainty at the heart of the human condition. Less shocking than his Natural History works, and less provocative than his diamond encrusted Skull, this latest collection still confirms Hirst as one of the most intriguing and influential artists of his time.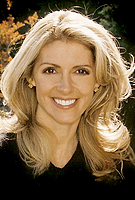 I'm off to NY on Thursday, so stay tuned!
Katrina
Copyright 2013 MyLittleSwans, LLC. All rights reserved. My Little Swans, the logo and Share a world of experience are registered Trademarks of MyLittleSwans, LLC. Use of this site constitutes acceptance of our Terms of Use and Privacy Policy.