Travelogs
Miami Art Basel
When Terry and I were in Buenos Aires and São Paulo this past September, the international art dealers were all getting ready for Art Basel Miami Beach. A few weeks ago, I got to see for myself what this event is all about. Nominally, it's an art and design fair – a major one – but the term "fair" seems kind of quaint when you consider the groundbreaking work and the talent (both emerging and established) on display. Art Basel is one of the most important events of the international art circuit, and whether you're a veteran of the circuit or new to the art world, this is the place to discover the artists worth watching.
Art Basel Miami – and art collection as a public event – has grown exponentially in the last several years. This year, 260 dealers were in attendance, up 40% from 2002. In my Berlin travelog, I mentioned long-time dealer Angela Westwater's new Bowery-district gallery, designed by Norman Foster. The increased demand for contemporary art by international buyers (often from newly wealthy countries like China or Russia) made that possible.
My role in Miami was threefold: lover of contemporary art; scout for my collector husband; and ambassador for SFMOMA (I am now serving on their Director's Circle Committee). It was quite a dazzling scene, from the enormous tented exhibit spaces to the lavish parties, and the scope and variety of art was truly impressive. Photography seems to be a major trend – I saw a number of very large-scale works, often displayed on lightboxes for extra richness and depth.
I arrived in Miami at 12:45am Tuesday morning after a long flight delay. Fortunately there were no events till that evening. It seemed like most of the attendees used this time to get some exercise, either with a swim or a run along the beach (the hotels in South Beach have combined their beachfront promenades into a miles-long running trail).
Tuesday night, the fair kicked off with the White Cube party at the new Soho Beach House's Tiki Bar. It was a beautiful event, filled with people looking fabulous and trying not to end up in the pool. I admired the stamina of the women in 5-inch heels with Birkins over their arms (but I kept it practical with low heels).
We started off on Wednesday with breakfast at Ian Schrager's Delano hotel (very sceney), then headed for Design Miami, a good place to warm up for the art fair. The design fair focuses mostly on furniture design and isn't for serious art collectors, but some of the pieces were gorgeous. After lunch at the Shake Shack (best burger I've ever had!), we were ready to hit Art Miami.
Held in a massive tent, Art Miami is where important galleries such as White Cube and Gagosian display their pieces. We saw astonishing works by well-established artists like Julian Schnabel, Wayne Thiebaud, Robert Rauschenberg, Gerhard Richter, Tara Donovan, and Antony Gormley. They are all a very big deal. I think Richter is going to be the next artist of the century, and everyone is collecting Gormley right now. Donovan's delicate sculptures made from buttons were quite striking (if difficult to dust). Some of the works by lesser-known artists were remarkable as well, like "Sargent's Women," 48 large-scale oil paintings by Kathleen Gilje of nude women striking poses from Sargent paintings. I also liked Sebastiaan Bremer's hand-painted chromogenic prints, a time consuming process that creates beautifully layered effects.
Later we went to the opening of the Isaac Julien exhibit at the Bass Museum of Art. Julien's nine-screen video installation, called "Ten Thousand Waves," honors the Chinese immigrants who drowned while working as cockle pickers at England's Morecambe Bay in 2004. The multi-screen film features the great Chinese actress Maggie Cheung – it's both haunting and gorgeously vivid. (One of the images, showing Cheng as the goddess Mazu, is my current Facebook profile picture).
Wednesday was a big day for parties. In addition to the Bass Museum event, we went to the welcome party at the W Hotel, and the Museum of Contemporary Art (MOCA) party, which featured a "Little Haiti" photo exhibit by Bruce Weber. The MOCA party was sponsored by Vanity Fair – Ricky Martin, Calvin Klein and Ralph Lauren were all there, walking around together.
On Thursday, we concentrated on permanent galleries and smaller, auxiliary fairs, such as Art Asia Miami, New Art Dealers Alliance (NADA), Pulse Miami, and Scope Miami. Scope featured Kris Kuksi's compelling pieces – intricate, grotesque three-dimensional sculptures, filled with tiny details you could look at for hours. NADA concentrates on Islamic art, and while not officially part of Art Basel Miami, is growing in importance. The private galleries we toured included Spinello, the De La Cruz collection, the Rubell Family Collection and the Marguiles Collection at the Warehouse. Lots of interesting stuff here – I especially liked the fascinating taxidermy art at Spinello that combined different animals into fantastical new species.
A quick, casual late lunch at Sushi Sushi on Lincoln Road, then it was off to the Vogue party, which had a very cool shopping concept, followed by dinner at the Soho Beach House.
With all this running around between different, often far-flung venues, booking a driver in advance is essential. Traffic was crazy, and many of the events were tough to find – Art Basel Miami actually produced a special app to help attendees get around. Our driver from Carey Limo did an excellent job.
The various parties and dinners meant we got to see all the gorgeous new hotels in South Beach. I stayed at the Ritz-Carlton, which had impeccable service and was a quiet respite from the noise and buzz. The brand-new Soho Beach House is the latest offering from the London-based Soho House group – built on the site of the historic, art deco Sovereign Hotel, it has a glamorous, retro vibe. The hotels here are either charming boutique hotels or large Hawaiian style resorts, but most (like the Soho) retain the bones of previous historic properties. The W is an exception, built from the ground up, with a very cool lobby. We checked out the newly renovated Fontainebleau (Hawaiian style), the Raleigh ("Chateau Marmont meets Cuba"), and the aforementioned Delano. And we went for cocktails and a peek at the lobby and pool at the Setai Hotel, which is Asian influenced, and were very impressed!
As for restaurants, most were outstanding. I found Hakkasan, at the Raleigh, disappointing, after having had excellent meals at their London restaurant. But Mr. Chow (at the W), Cecconi's (at the Soho), and Delano's made up for it.
We didn't have much time for shopping, but I did find some great shops on Lincoln Road, including Osklan (a wonderful designer I discovered in Brazil), and Alchemist, a boutique that carries Azzedine Alaïa and Rick Owens, among others. Alchemist's other Lincoln Road location is getting buzz for its cool design, a jewel-box-like space in a sleek parking garage designed by architects Herzog & de Meuron. (Art Ruby held its invitation-only Art Basel party here.)
By Friday, my whirlwind Art Basel experience was over – but the international art circuit never stops. The Shanghai Biennale is happening right now, running through Jan 23, 2011. Miami is hosting another art fair, the MIA, Jan 13-17. After that, the next big event to watch for is the Armory Show in New York, March 3-5. The Venice Art Biennale begins Jun 4, running though Nov 27. London's Frieze Art Fair is Oct 13-16, and the 12th Istanbul Biennial runs from Sep 17-Nov 13. I heard a lot of people talking about Istanbul – one of newest biennial art fairs, it offers a unique mix of east and west, and always has interesting stuff going on.
Will I make it to any or all of these fairs? Time will tell. But I hope I've inspired some of you to go – they're always exciting, eye-opening, and a great excuse to go somewhere you've been wanting to visit.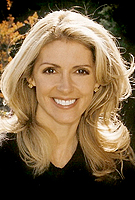 Copyright 2013 MyLittleSwans, LLC. All rights reserved. My Little Swans, the logo and Share a world of experience are registered Trademarks of MyLittleSwans, LLC. Use of this site constitutes acceptance of our Terms of Use and Privacy Policy.