Travelogs
New York: Dining, Theater & Art
I wanted to wish you all a Happy Thanksgiving, and also share my discoveries from my trip to New York last week. A few things stood out right away – luxury is back, the Village is big, and in-flight Wi-Fi is the best thing ever. Google and Virgin America are offering free in-flight Wi-Fi on every Virgin America flight through January 15. I took advantage of it on my flight and the 6 hours went by like minutes.
Also causing a stir was the astonishing sale by Sotheby's New York of a Warhol painting for $43.5 million. It seems people are finally ready to spend!
On the restaurant scene, most of the buzz these days is coming from downtown, especially the East Village. The best casual places in New York are Momofuku Ko and Momofuku Noodle Bar, from the quirky and ingenious 31-year-old chef David Chang. An unlikely success story, Chang is known for taking a simple dish like ramen and making it phenomenal. (He also has a restaurant specializing in ssam, a type of Asian burrito.) The best time to go is noon for lunch or 5-6pm for an early dinner. Signage is poor and they do not take reservations – we found it by seeing the people standing outside. No one seems to mind – there's an entire community developing around the people waiting in line. And after tasting the food, I understand what all the fuss is about. (East Village, 163 and 171 1st Ave.)
Another restaurant I loved was wd~50, also in the East Village (50 Clinton Street). It was a reminder that a place that's casual and relatively inexpensive can still create amazing food – the best meal I've had in a long time. They have been described as "molecular" (like the Fat Duck in London) but prefer not to use that term, and the food is much more accessible, not so strange. Everything was very delicate, fresh and light, not predictable or heavy like many fine restaurants with their typical lamb and duck. I trusted the chef at wd~50 completely and was willing to be surprised, and the dishes they brought were so far beyond their simple descriptions: paper-thin sesame flatbread crisps, pumpernickel soup, eggs benedict, wagyu skirt steak, a bagel with smoked salmon, cold fried chicken, coffee ice cream and a cocoa packet that literally melts in your mouth.
wd~50 is closed Mon-Tue but open Sunday night, a rare exception. In fact, this is where other New York chefs come to dine when their restaurants are closed. If you're on your own, they serve the full seasonal tasting menu at the bar. They don't have other restaurants or offer lunch (don't want to mess with a winning formula). The ambiance is comfortable and friendly, no ego or attitude, and the kitchen itself is very impressive, a chef's dream. The wine list is also exceptional.
wd~50 and Momofuku were all about breaking free of our usual mid-town boundaries and trying something very New York, unpredictable and fun. My teenage daughter would love these places.
On the bar scene, the most fashionable place right now is Monkey Bar in Midtown (60 E. 54th Street). It's elite, a bit snobby, with the social chaos that comes with a celebrity clientele, but if you're up for that scene there's plenty to watch. Book 2-4 weeks in advance.
For a more formal or business dinner, the London institution Le Caprice just opened in the Pierre Hotel. The Crosby Bar (also British-owned) is excellent as well, and Daniel was fabulous again! The big seasonal focus at Daniel right now is the celebration of the white truffle from Alba. The restaurant was packed with well-heeled Europeans, very uptown, impeccable – traditional French cuisine at its best. Book in advance. (60 East 65th St.).
Interesting side note: Roy Choi, a chef who got his start at Daniel, went on to open the wildly successful Kogi Korean taco truck in LA. Kogi broadcasts its location to its 50,000 obsessive followers via Twitter – Newsweek has called it "America's first viral restaurant."
For a business breakfast, the Royalton at 44 West 44th St. is great. For brunch on the weekend, Public is my favorite place (Elizabeth St. in SoHo). They even have lamingtons from down under!
As for theater, we saw Hamlet with Jude Law at the Broadhurst. I thought it was great – the combination of Shakespearian and modern cadence made the play more entertaining and comic than you'd expect. The time flew and Jude had us hanging on every word. We also went to see Hugh Jackman and Daniel Craig in A Steady Rain at the Schoenfeld. Very enjoyable – and I had my picture taken with them after the show! Both plays are running through Dec 6 and worth seeing if you're in town. Shrek is also running through Jan 3, and West Side Story is on an open run at the Palace Theater.
As for art, the MOMA had a Kandinsky exhibit but it seemed rather dull after the London exhibitions. An exhibit of Tim Burton's art from his movies opened at MOMA just after we left – it looked really interesting. (Nov 22- Apr 26.) One thing to note: the MOMA restaurant has a formal menu, not kid-friendly or good if you're craving brunch.
There's nothing quite like New York this time of year!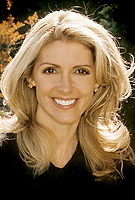 Have a wonderful holiday season
Katrina
Copyright 2013 MyLittleSwans, LLC. All rights reserved. My Little Swans, the logo and Share a world of experience are registered Trademarks of MyLittleSwans, LLC. Use of this site constitutes acceptance of our Terms of Use and Privacy Policy.