Travelogs
Ionian Bliss
My family and I recently returned from an idyllic boat trip through the Greek Islands. My father was Greek, so I've always felt very at home here, and this was my third time cruising the islands. The first time, my husband Terry and I toured the Cyclades Islands, and loved it. We went back as a family a few years later, and cruised the Cyclades and Peloponnesian coast. On this trip, we were once again headed for the Cyclades, but when the captain heard we had already been there twice, he suggested the Ionian Sea instead. So on the spur of the moment, we changed our plans and set a course for the Ionian Islands.

These lovely islands off the west coast of Greece are not as famous as the Cyclades, and have fewer important ancient sites – much of the architecture is neo-Classical and was influenced by Venetian, French and British occupiers. But the beaches are gorgeous, and on the windward side of the islands, high cliffs of striped stone are pockmarked with extraordinary, sapphire-blue caves just begging to be explored (something you won't find in the Cyclades). The Ionian Sea, though easily managed by our yacht, is not for casual sailors – this is serious sailing, for large sailboats and experienced captains. It's the same level of sailing as that along Sardinia's legendary Emerald Coast, without the glitz.

To reach the Ionian Sea from Piraeus (near Athens), we traveled through the Corinth Canal – with its series of locks, it's very impressive, as significant as the Suez or Panama canals. You really feel like you're going through a piece of history. We anchored for the night in Galaxidi, on the Bay of Corinth, then sailed to our first island stop, Ithaki. It's about a 4-hour journey, but that means fewer tourists and cruise liners. Sheltered by the larger island of Keffalonia, Ithaki is the mythical home of Odysseus – visitors can follow in his footsteps if they like, but we chose to explore the seafront village of Kioni, where our boat was harbored.

The next day, we made a stop at the famously beautiful Porto Katsiki beach on Lefkada Island, then cruised north to tiny Antipaxi, a stunning islet with remarkably clear water. Its larger sister island, Paxi, is also very pretty – the windward side features fantastic 650-foot cliffs, dotted with caves.

Heading south again, we skirted Lefkada (a peninsula before the Corinthians built a canal in the 8th century BC) and anchored near Skorpios, a private island owned by the Onassis family. The following day we moved on to Keffalonia and anchored at Fiskardo, the charming town at the island's northern tip. Fiskardo is a significant sailing port, popular with celebrities – I noticed several Wally yachts in the harbor. The town has a number of upscale restaurants (reservations required), and shops specializing in jeweled sandals. But it's also very laid-back and family-friendly, not touristy or overly glam.

Our final stop was Zynkanthos, which is known for its dazzling white sandstone cliffs and its colony of rare loggerhead sea turtles. We went first to the Blue Caves, whose translucent azure waters surpass those of Capri's legendary Blue Grotto, then headed down to the port of Keri for the night. In the morning, we sailed back to the top of the island, to see the sheer, 820-foot-high cliffs and the famous shipwreck off the coast (probably a tobacco smuggler).

Each day brought a new place and new experiences, which is one of the things we love best about boat trips. But I've also found that everyone's happier if you create some kind of routine. In the mornings, when we were motoring and it was still fairly cool, my daughter and I would catch some sun on the deck. In the afternoon, when the winds had died down and the boat was docked, we would hit the water for all kinds of activities – swimming, jet-skiing, snorkeling, wakeboarding and tubing. The boat had every type of water toy imaginable as well as a tender for pulling the tubes and wakeboards or making excursions to shore. While some of us were tubing behind the tender, others were exploring the caves on jet-skis.

All that activity helped us burn off the incredible food our chef managed to prepare in the tiny kitchen. He made dishes I recalled fondly from my youth: moussaka with pasta, spanikopita, loukoumades (deep fried puffs drizzled with honey), and lots of Greek salad. He was truly a marvel – once we landed, he was going to take part in a "Top Chef" bake-off competition.

The rest of the staff was just as impressive. From the moment our porter met us at the door of our plane in Athens, we had outstanding, non-stop service. The captain cheerfully planned a new itinerary for us at a moment's notice, to make sure we had the best experience, and the crew members and steward could not do enough for us. Whatever we wanted to do – have barbecued octopus on the beach, go fishing off the bow of the boat – all we needed to do was ask. They anticipated our needs without hovering, made sure we were always safe during water activities, and rolled with changes in plans without batting an eye. Spontaneity is important on sailing trips, because weather conditions can change at any time, so you need an experienced crew you can rely on. Our yachting partner, Sapphire Seas, only works with boats and crew they know and trust, and no one does boating better than the Greeks.

Greece itself has been the center of EU economic discussions, but we had no hesitations about going. Post-Olympics, the country still seems lively, prosperous, and safe. The only impact on our trip was a fuel strike. It didn't affect us much, due in large part to good planning by our captain, but it did mean we had to pay a fuel surcharge on top of our regular costs. This type of thing shouldn't deter you, but it's wise to have extra funds on hand, and it's also important to know exactly what is included in the cost of the charter, so there are no surprises. Sapphire Seas does a great job of breaking down the costs for you when you get your contract. To lock in exchange rates, pre-pay as much as you can before you go, and be sure to bring a cash tip, in small bills, for the crew (15% of the charter rate).

Like our other boat trips, this one was filled with simple pleasures – swimming in mirror-smooth, crystal-clear waters, going somewhere new every day, living in shorts and flip-flops, and spending lots of quality time with your family. Add in gorgeous scenery, amazing food, and a friendly, professional crew, and it's easy to see why boat trips are some of my family's favorite vacations. I highly recommend them!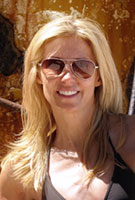 Copyright 2013 MyLittleSwans, LLC. All rights reserved. My Little Swans, the logo and Share a world of experience are registered Trademarks of MyLittleSwans, LLC. Use of this site constitutes acceptance of our Terms of Use and Privacy Policy.