Travelogs
Springtime in New York
I recently returned from five days in New York, and I have a lot to share with you — the dining and shopping scene there never stops evolving. My big discovery this time was the tiny neighborhood of Nolita (North of Little Italy). Made up of just three streets (Mulberry, Mott and Elizabeth) between Broome and Houston, this district is a treasure trove of interesting shops, while the Meatpacking district just gets better and better, with terrific new hotels and great restaurants.
On my last NY trip, it was just my husband Terry and I. This time, we brought our two boys, Alistair and Emerson. Terry took the boys around for the first two days, while I was on my press tour, announcing MLS for the iPad. They've been to New York with their dad before, so they went back to some of their favorite places (the American Museum of Natural History, the Intrepid). Emerson and I spent the next few days combing Lower Manhattan, while Ali and Terry stayed Uptown, went back to the Natural History museum (which Ali can't get enough of), and checked out the Tim Burton exhibit at the MOMA. We all met up in the evenings for dinner and a show. That's the beautiful thing about New York — it offers plenty for everyone. I've spent time in Lower Manhattan with my teenage daughter, but my 13-year-old son enjoyed it just as much, and we discovered all kinds of new stuff.
Each day, Emerson and I started off our explorations near the High Line in the Meatpacking district, and made our way through the West Village and SoHo to Nolita. The High Line opened last June — you probably already know about this amazing elevated park, built from a reclaimed railway. Right beside the High Line is the Standard Hotel, which has gotten great press for its innovative design and gorgeous views of the Hudson River. Another cool hotel in the area is the Hotel Gansevoort, a trendy luxury resort with a rooftop pool.
For restaurants in the Meatpacking district, we were spoiled for choice. The Standard Grill was excellent for lunch. There's Da Silvano (260 6th Avenue), which has been serving fantastic Tuscan food to celebrities for 30 years — it's what the Monkey Bar hopes to be. Bistrot Bagatelle is wonderful, a chic Provençal brasserie (409 W. 13th Street). There's great shopping, too — the ever-fantastic Alexander McQueen (417 W. 14th Street) and Yigal Azrouel (408 W. 14th Street), which has gorgeous, feminine but modern designs. Catherine Malandrino just opened a shop here as well (652 Hudson Street).
Emerson has recently discovered Pop Art, and we found several very cool galleries in SoHo: Opera Gallery (115 Spring Street), Martin Lawrence Galleries (457 W. Broadway), and Pop International Galleries (473 W. Broadway). Shopping-wise, SoHo had something for me, Dolce & Gabbana, (434 W. Broadway) and something for Em, Generation Records, (210 Thompson Street). Emerson loved that block of SoHo, lined with vintage record stores and even an old chess shop. We also discovered Braccialini, maker of Italian handbags (436-438 W. Broadway) and Pylones, a very fun store selling quirky, colorful housewares (69 Spring Street).
Next was Nolita, which was simply packed with wonderful shops. Come here for unique and beautiful shoes at John Fluevog, (250 Mulberry Street), and Sigerson Morrison, (28 Prince Street), one-of-a-kind handbags at Jamin Puech, (14 Prince Street), or luxurious casual wear at Vince, (16 Prince St). Then hit the fantastic Italian deli Torrisi for lunch (250 Mulberry Street).
Overall, we had amazing meals. We tried two recent additions to the Keith McNally family — Minetta Tavern (113 McDougal Street), a neo-speakeasy serving bistro fare, and the just-opened Pulino's Bar & Pizzeria, which is great for breakfast (282 Bowery @ Houston). McNally has a consortium of astoundingly successful restaurants in New York: Pastis, Balthazar, Café Luxembourg, Lucky Strike, Nells, Pravda, Morandi. I've eaten at several and later discovered they were his. They're all beautifully designed, like film sets.
In my last New York letter, I mentioned our wonderful meal at Momofuku Ko in the East Village. We tried Momofuku Noodle Bar this time for the fried chicken, which I have to say it was kind of a disappointment — heaping portions of overly spicy food. But Chef David Chang is no less of a phenomenon than he was last fall — his much-anticipated French-Vietnamese restaurant, Ma Peche, just opened in Midtown in early April. Also in Midtown is our long-time favorite, China Grill (60 W. 53rd Street), which was as good as ever. I had an excellent lunch at Kefi and will definitely try their sister restaurant Mia Dona (all Mediterranean.) And I really wanted to try The Breslin, in the Ace Hotel (16 W. 29th @ Broadway). It gets very busy and they don't take reservations, but their menu — British gastropub, with lots of sticky desserts — looks intriguing.
We had some kind of entertainment planned each day. First was the Knicks-Celtics game (a lot of fun!). Terry took the boys to see the Adams Family musical, which doesn't really translate to the stage, though the boys liked it well enough. West Side Story was a must, because Ali is in his school's production – it was good but not remarkable (though much of the dialogue was in Spanish, at Gershwin's request). On our last night, we saw Rock of Ages, which is not appropriate for children. I wish I'd known — we ended up walking out. The pedi-cab rides through Times Square back to the Peninsula Hotel were enjoyable, though. We used cabs for short hops the rest of the time. It's less expensive than a car service, if you don't have set appointments and want to be spontaneous.
So that's New York in a nutshell – always fun, surprising and inspiring, whether you're with kids or just your spouse. I've been there several times in the past year, and whenever I make a new discovery, we add it to the New York destination pages on My Little Swans. If you haven't checked that part of the site in a while, I invite you take a look. And if you're planning to make a trip of your own, I want to remind you about our fantastic New York partner who can arrange private tours and special events.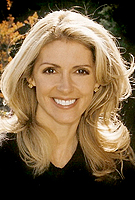 Copyright 2013 MyLittleSwans, LLC. All rights reserved. My Little Swans, the logo and Share a world of experience are registered Trademarks of MyLittleSwans, LLC. Use of this site constitutes acceptance of our Terms of Use and Privacy Policy.