Travelogs
Buenos Aires, Sao Paulo and Rio
The international art season is in full swing. São Paulo's Biennial (Sep 25-Dec 12) kicked it off – it's the second oldest biennial in the world after Venice. Marrakech joined the fun with its first-ever art fair (Oct 8-11). These next few weeks will bring the always-exciting Frieze Art Fair in London (Oct 14-17), showcasing contemporary art from 172 galleries, and the FIAC at the Grand Palais in Paris (Oct 21-24), which is expected to draw a crowd of 80,000. Miami will wrap things up with its Art Basel Miami Beach show (Dec 2-3) and its International Art Fair (Jan 13-17). Also in the news is Tel Aviv's recently opened Design Museum Holon, with its sweeping red façade, and a fascinating retrospective of New York School artists at the MoMA, which opened Oct 3.
Terry and I just returned from our own remarkable art experience – a two-week tour of major museums, small galleries and private collections in Buenos Aires, São Paulo and Rio de Janeiro. While definitely part of the international art scene (the gallery owners were busy getting ready for the Frieze fair) this part of world has its own distinctive artistic styles, shaped by years of political strife and isolation, ethnic diversity, and landscapes rich in minerals and natural beauty. Installations are often huge and combine sculpture with two-dimensional art, or have an element of performance art.
In Buenos Aires, we started with a private tour of Fundación Proa, a contemporary art museum in the colorful La Boca district. The exhibit here focused on the South American art scene in the '60s. Next was a private highlights tour of the Museo de Arte Hispanoamericano, the world's most extensive collection of colonial art, from costumes to silverware to antiques. The other large museum we visited was the Museo de Arte Latinoamericano (MALBA) which offers an outstanding survey of 20th century Latin American art. A variety of movements are evident in the works, including cubism, surrealism, and conceptual art. My favorite was a cubist Diego Rivera painting – the museum also has the famous Frida Khalo self-portrait with a monkey and a parrot (the "Mona Lisa" of Latin America).
Some of the most interesting work we saw was through private studios or small galleries. We visited the studio of Leandro Erlich, housed in a unique brick building, to view his innovative work combining digital, video and three-dimensional art. I was also impressed with Guillermo Kuitca's politically charged paintings of maps and blueprints. But the Buenos Aires artist I loved most was León Ferrari, who creates sculptures and collages in a variety of media. His delicate wire sculptures – orbs or cubes that seem to float in the air – are really striking. We saw his pieces at the Galeria Ruth Benzacar, which I called the "White Cube" of Buenos Aires; like the London gallery, they represent hot new artists and participate in the Miami Basel show. Though it's centrally located right off St. Martins' square, you'd walk right past it if you didn't know it was there.
Terry and I visited Buenos Aires a few years ago, so we were happy to be back and felt comfortable taking taxis and exploring on our own. The Puerto Madero riverfront district has developed into one of the city's trendiest areas and is an exciting tourist destination. The shopping is wonderful in Buenos Aires – I ordered custom riding boots at the venerable Casa de las Botas, where they are fluent in the language of leather (if not English). La Martina is another great place for boots and riding clothes, located right in the city center.
Our next stop was São Paulo, Brazil. This was our first visit to Brazil, and it's a very interesting time to be there. Once famous for its economic instability and rampant poverty, Brazil has been transformed over the last eight years, largely due its wildly popular president, Liuz Inacio Lula da Silva ("Lula") and his predecessor. Though the country's problems are far from solved, poverty has dropped, the economy is growing, and their international prestige is rising. We were there during the presidential primary election – Lula's protégé, Dilma Rousseff, is currently leading the polls.
I was impressed by the scale and texture of contemporary Brazilian art – a lot of it involves industrial or natural chemical processes, and includes a wide variety of media. They're also into photography on a massive scale. Some of the art was very strange –at times I had to wonder, "What were they on?" Again, we saw both big exhibits and small installations. The quality of the collections is rather inconsistent, but overall we found the private collections to be better. One inspiring art trend we noticed is the former ranches that have been turned into botanic and sculpture gardens.
The contemporary Brazilian artists who caught our attention most were Antonio Dias and Tunga. Dias has become famous over his 40-year career for conceptual experimental works incorporating neon lights, film and video. Tunga creates enormous, tactile sculptural installments, often involving magnets, minerals, and an element of performance art.
São Paulo is home to some of Brazil's most important art museums. At the Museu de Arte Moderna de São Paulo (MAM) we literally entered a huge mesh structure by Brazilian visual artist Ernesto Neto. Pinacoteca do Estado, the oldest art museum in São Paulo, was showing an Antonio Dias exhibit and a retrospective of Felipe Ehrenberg, one of Mexico's most influential contemporary artists. The Pinacoteca is housed in a lovely 1900 brick building, newly renovated by Brazilian architect Paulo Mendes da Rocha. The Museo de Arte de São Paulo (MASP) has more traditional works on display, by artist such as Van Gogh, Modigliani, Renoir and Degas (they're big on impressionism here).
We also got to experience the 29th São Paulo Biennial, which was already underway. The concept of this year's biennial is based on the notion that it's impossible to separate art from politics, a theory we saw proven time and again throughout our tour.
Once again, some of the most interesting contemporary work was at the smaller galleries. Galerias Luisa Strina and Fortes Vilaça represent Brazil's most exciting new artists – we actually bought a piece by young up-and-comer Caetano de Almeida from Luisa Strina for our son Emerson's birthday. Galeria Millan was entirely devoted to works by Tunga: Cristalinos, a series of sculptures, and the installation Cooking Crystals Expanded. Our favorite Tunga piece was a big puppet made of crystal stones and wire.
We also visited the studio of Iran do Espirito Santo, who creates minimalist, geometric works created using an industrial process – the result looks like a reflection or mirage. One of the most significant art properties in Brazil is the Instituto Cultural Inhotim, a 3,000-acre art park about 38 miles outside Belo Horizonte (it's a very worthwhile day trip by plane from São Paulo). The park was designed by famed landscape architect Roberto Burle Marx, and features over 600 international works of art amid a gorgeous botanical garden filled with rare plants. I particularly like the Beam Drop installation, created by dropping metal beams of various lengths into wet concrete. (See the YouTube video here.)
Unlike walkable Buenos Aires, São Paulo is a sprawling place – it reminded me of Cairo. To get the most of it (and not get lost) you need an intimate, well-organized tour. We stayed in the Jardim district, which has the city's best shopping, particularly on Bela Cintra, Oscar Frieire and Lorena streets. I loved the cute neon-colored lingerie at Valisere, the chic dresses at Huis Clos, the men's and ladies' fashions at Osklen, and the smorgasbord of flip-flops at Havaianas. São Paulo is also home to Daslu, one of the world's most expensive and exclusive department stores.
Rio de Janeiro has been slower than São Paulo to reap the benefits of Brazil's growing economy, but as host to both the 2014 World Cup and the 2016 Olympics, the city has a big opportunity to renew itself. Along the waterfront, under the statue of Christ, the world's biggest urban forest is being created, and steps are being taken to reduce crime in the shantytowns. When we weren't touring galleries, we spent most of our time in the beachfront districts of Copacabana and Ipanema. With its bay and bridges, backed by densely populated hills, Copacabana reminded me of Hong Kong, while flashy, modern Ipanema is like Miami on steroids. The Hotel Fasano in Ipanema, where we stayed, is very chic, favored by celebrities like Bon Jovi (who was in residence when we were there) and Madonna. But the renowned Copacabana Palace Hotel, which has just undergone a major renovation, is truly fabulous.
Rio is best known for its elaborate Carnival, featuring thousands of floats, and its music. The fun-loving Cariocas are very particular about their different types of samba and bossa nova, and local artists have a loyal following. At the dancing clubs (we visited the Nut Club and the Samba Club), women don't worry about having partners – they dance alone or in groups, feet and hips moving in a crazy rhythm I could not begin to copy.
Cariocas dress up to go out at night, but during the day everyone is very casual, dressed for the beach in body-conscious fashions. You can buy global luxury brands here, but there's no need – the local brands are unique, well established and inexpensive. Rio is a great place to buy shoes, leather goods and duty-free jewelry, especially imperial topaz and emeralds. Half of the world's gems come from Brazil, and Rio is the world headquarters for H. Stern.
Rio is so fun and dynamic, we almost had to remind ourselves to look at the art. I have to say the Folk Art Museum was lost on me, as was Hélio Oiticica's work (he emerged in the late '50s, and I think you had to be there). I did enjoy the artist-run A Gentil Carioca Gallery, which featured lots of mechanical art with water and machinery, leftover from Carnival, as well as works by Thiago Rocha Pitta, who uses only natural processes – salt, heat, water, soil – in his projects.
For me, the highlight was the house and studio of landscape designer Roberto Burle Marx. Visiting this 100-acre estate was like revisiting the rainforests of Northern Queensland – it inspired me to plan a trip to the Amazon jungle!
On the dining scene, we had a lot of great meals and ate a lot of crab (one of the national dishes), but a few places really stood out. São Paulo's D.O.M. serves imaginative molecular gastronomy dishes, like Barcelona's El Bulli. And our final night in Rio took us to Aprazivel, a wonderful Brazilian restaurant high in the hills.
After our first trip to Argentina, I knew South America was a place I wanted to see more of. This trip confirms it. As action-packed as our visit was, I feel we've still only scratched the surface. We would love to come back, explore more of the cities, and delve into the wild landscapes beyond. In the meantime, we'll be updating our Buenos Aires pages and adding São Paulo and Rio to our featured destinations.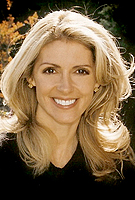 Copyright 2013 MyLittleSwans, LLC. All rights reserved. My Little Swans, the logo and Share a world of experience are registered Trademarks of MyLittleSwans, LLC. Use of this site constitutes acceptance of our Terms of Use and Privacy Policy.