Travelogs
Biarritz, San Sebastian & more
Biarritz and San Sebastian
Terry the boys, and I were gone for three weeks. We started with a large group of five families in Biarritz. Our goal was to surf (beginner lessons) in Biarritz and make forays into San Sebastian for cuisine. We encountered a fair amount of rain, but San Sebastian has the highest density of Michelin restaurants in the world, so being inside and eating was definitely not a hardship. And surfing while it was raining….well, my boys did not care, because they were already wet. If anything, the balmy weather made the ocean warm and calm.
In Biarritz, we all stayed at the Hotel du Palais. This grand historic place is literally right on the waterfront with an amazing view and access to the beach. It also has a great pool, spa, restaurants, bar, and just a 5-minute walk to the chic downtown. French families have been going there for years as part of their elegant summer routine.
While I had been hearing about Biarritz and San Sebastian for years, this was my first opportunity to visit this area. Our goal was to introduce our family to beginners surfing (so we can craft future family surfing trips) and eat, both on the French side, and on the Spanish Basque/San Sebastian side. The produce was some of the best in the world because it does rain…so you have very green mountains. The rest of Northern Spain is more dry, hot, and barren.
In addition to the surfing and eating, we took two day tours to the small coastal town of Saint Jean de Luz and to Bilbao to see the Guggenheim Museum. The Guggenheim spans from the mid-20th Century to present day, and includes works by modern and contemporary Basque and Spanish artists, such as Eduardo Chillida, Cristina Iglesias, Juan Munoz, Jorge Oteiza, Antonio Saura and Antoni Tapies. The exhibit we saw was called The Luminous Interval – The D. Daskalopoulos Collection. I took some great pictures of the exhibit. The building designed by Canadian-American architect Frank Gehry is absolutely spectacular, worth a trip just to see it.
The other museum to see near Bilbao is the newly opened Cristobal Balenciaga Museoa in Getari. It cost $3.2 millon to build and was designed by Cuban architect Julián Argilagos. Balenciaga's Paris creations, from 1936 to 1968, were often "sculpted" from stiff organza or silk. Inspired by Spanish artists from Goya, Valesquez and Zurburan, through Miro and Picasso, his stand-away collars, flying buttress backs and melon sleeves hold a unique place in the pantheon of haute couture. For their unconventional cut and exceptional elegance, dresses were ordered by society figures like Mrs. Paul (Bunny) Mellon and Countess Mona Bismark. The San Francisco Museum of Fine Arts just recently hosted an extensive Balenciaga and Spain exhibit.
In San Sebastian, like any town in Europe, moving through the food and flower markets is the most intimate and rewarding way to get to know the people and history. Food is at the epicenter of the culture in this region, and it should be savored at every opportunity. The area is known for a more sophisticated version of tapas called pintxos. Our favorite restaurant is Akelarre, which definitely spoiled my palette. San Sebastian is a wealthy, clean, safe, idyllic town (Cartier's mansion is there) right on the sea with green rolling hills.
Should someone want to stay in San Sebastian, The Maria Christina Hotel is the best, thought it will be closed for 9 months for renovation. Bilbao is about 1 hour from Biarritz, while smaller coastal towns like Saint-Jean-de-Luz are about 40 minutes south of Biarritz. Alternating between the surfing and eating/day touring trips is the perfect plan for this region.
The two best restaurants in Biarritz are Campagne et Gourmandise (without small kids) and the very chic Blue Cargo (with kids). Along the coast road driving in from Bilbao, we ate at KAIA, which had amazing seafood. We also had dinner at the Chez Albert, another seafood restaurant, located on the beach in Biarritz, about a 15-minute walk from the hotel.
There are plenty of ice cream, creperie, and pastry shops around every corner in Biarritz along with some great resort/surf and high end brand shopping. We also found a great gallery called Mulheim. Cafés and a Casino are right on the beach, so by day you can sit and have coffee while you watch the surf lessons, and by night you can try your luck in the elegant casino. Very civilized indeed! Best to make reservations at least a month before your travel for the restaurants and the surfing lessons.
Our surfing lessons were with Biarritz Quiksilver Surf School. All restaurant and surfing details will be posted to our MLS Spain destination. For our last distraction, the adults all went out dancing one night at a great nightclub on the beachfront in Biarritz called Carre Coast. For all of us who have budding teenagers, this is THE place to go. Best to go around 11pm and reserve a couple of private tables, or you will not get in.
Paris
After our week in Biarritz, we flew from Bilbao to Paris. We spent three days seeing friends, eating, and shopping. My highlight was seeing the new Hermes flagship store, which is on the Right Bank. Hermes renovated what was the Hotel Luticia. It is nothing like you would expect. VERY contemporary with limited merchandise. Restaurant menu VERY limited too…so I recommend you eat across the street at La Cigale.
Since we were on the Right Bank, we made a day out of it. We finally did the Paris Sewers tour, which was actually pretty interesting given how Paris was architected. Then we shopped. The best place was Jamin Puech for bags. They have five stores in Paris and one in Nolita, NYC. In Paris we also revisited our old haunts for dinner, Grand Vefour (formal), Le Souffle (intimate), and Buddha Bar (good with large groups of various ages). We also spent a lot of time, both day and night, at the fair in the Tuilleries Garden. I don't recommend the Drop Zone!
Rome
After Paris, I flew with Emerson back to the States so he could spend a week with friends on the east coast. Once delivered, I turned around and rejoined Terry and Alistair who were now in Rome. While I was in transit, Alistair and Terry revisited all of the major sites, but Ali's favorite was the private Vatican tour (great guide) and the Gladiator School. They ate at Dal Bolognese (my longtime favorite restaurant in Rome), and were told that Woody Allen was set to film scenes for his next movie there the very next day. Perhaps a Rome follow-up to his wonderful "Midnight in Paris"?
Venice
Given we had Alistair on our own, we let him decide where he wanted to spend his summer vacation. He favorite cities are NYC, London, Paris, Rome, and Venice. So we went on to Venice. Part of the attraction with Venice is the pool at the Cipriani…and going to dinner at Harry's Bar. Having visited Rome and Venice numerous times, this time we tried to relax and visit the Biennale. We thoroughly enjoyed a day/lunch trip to the island of Torcello where we dined for the first time at Locanda Cipriani. We also ate at Cip's and Harry's Dolci at the Hotel Cipriani.
For the Venice Biennale, we visited the Giardini and then focused on exhibits in a number of Palazzos: Palazzo Malipiero (hosting installations for Cyprus, Iran, and Estonia, and included massive renovations of its 15th Century façade, which brought back the glory days when Casanova stayed there), Palazzo Zorzi (transformed into the national pavilion of the Roma people), Palazzo Contrarini degli Scrigni (the palace of the Treasure Chests, a sumptuous renaissance building with an amazing tower), and Casino Venier, (housing the Alliance Francaise, with stunning interiors – walls hung with Murano mirrors and Delft tiles, and the ceilings with colorful pastel frescoes and ornate golden stucco), and Abbazia di San Gregorio (dating from the 9th Century, a magnificent medieval cloister, now a luxury hotel). We also returned to a few favorites – the Punta Della Dogana, the Palazzo Grassi, and the Peggy Guggenheim Museums. The Biennale runs through November 27.
Summer Wrap-up (or Back in the USA)
After Venice, we finished the summer with the boys doing a one-week lacrosse camp at Cardign Mountain in New Hampshire. Summer was packed, but grand!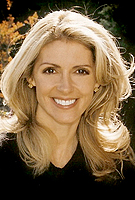 Copyright 2013 MyLittleSwans, LLC. All rights reserved. My Little Swans, the logo and Share a world of experience are registered Trademarks of MyLittleSwans, LLC. Use of this site constitutes acceptance of our Terms of Use and Privacy Policy.